10 THINGS AN INDEPENDENT PERSON DOES WITHOUT REALIZING IT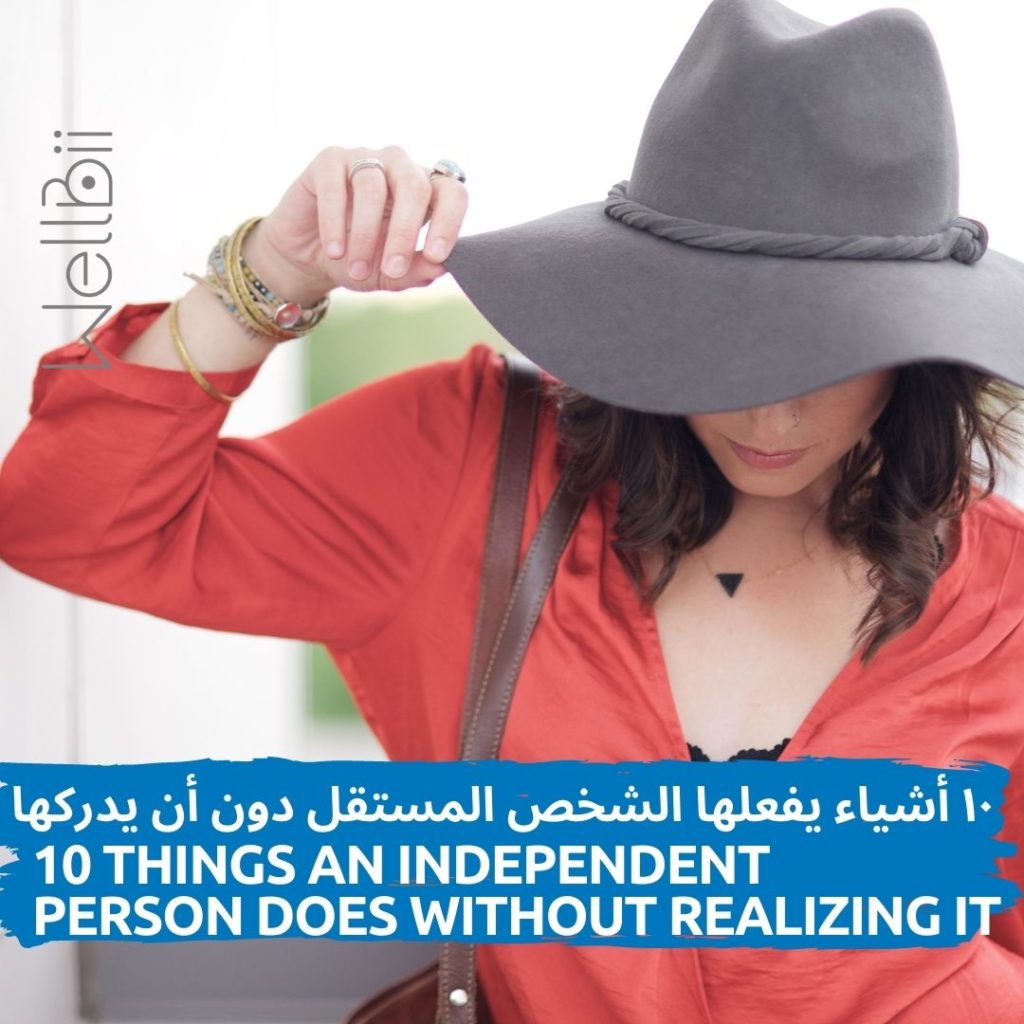 There are other, less obvious things that a highly independent person does without realizing it, though. If you know an independent person or if you are one yourself, you will likely recognize some of the things discussed below.
THEY DON'T TAKE ADVICE WELL
Some people look for advice for everything in their life, but independent people don't. While they will listen to people's input, they don't often follow their advice.
THEY RESPECT THEMSELVES
Self-respect is a big deal to an independent person. They respect their bodies and their minds, which sets a precedent for those around them. Plus, they recognize that all the things that make them unique are what shapes who they are.
THEY OBSERVE EVERYTHING
Independent people are observant, and they are constantly watching what is happening around them. They see things that other people don't see, and they recognize the intentions of others.
THEY ARE SELF-MOTIVATED
When things need to be done, an independent person gets started on it. They don't wait for someone else to tell them what to do or to help them. Then, they get the job done quickly and efficiently.
THEY SPEAK UP BUT DON'T WASTE THEIR TIME ON UNDESERVING PEOPLE
Independent people aren't afraid to speak up. Whether they are standing up for themselves or for something they believe in, they don't hesitate when it could make a difference. If they know the other person won't listen to them or care about what they say, though, they don't waste their time on it. They know it won't make a difference, and ignoring it is sometimes better.
For online coaching click here 
THEY FALL OFF THE GRID SOMETIMES
Much to the dismay of their loved ones, independent people sometimes go days without talking to anyone. They don't do it on purpose or to worry anyone. Oftentimes they don't think about it and are preoccupied with their thoughts.
AN INDEPENDENT PERSON ISN'T AFRAID TO LEAD
When you see someone taking the lead even when they aren't officially in charge, the chances are that they are likely an independent person. They won't let their group fail, and they get hard things done without hesitation. You may also notice that they take it personally when things don't go well, and they blame themselves for it.
THEY AVOID ASKING FOR HELP
Independent people don't like to ask for help because it makes them feel weak. Instead, they choose to struggle through every task to prove to themselves that they can do it.
THEY HAVE NO PROBLEM SAYING 'NO.'
For many people, saying 'no' is hard to do. They are afraid of hurting others or making them angry. On the other hand, independent people have the strength to say 'no' whenever they want to.
THEY PLAN FOR THE FUTURE
An independent person plans for the future instead of doing things on a whim. They view the overall picture and aren't looking to have fun. Because of this, independent people tend to save more money, too.
Are you independent?
For the full article click here