10 THINGS THAT MIGHT CAUSE MOODINESS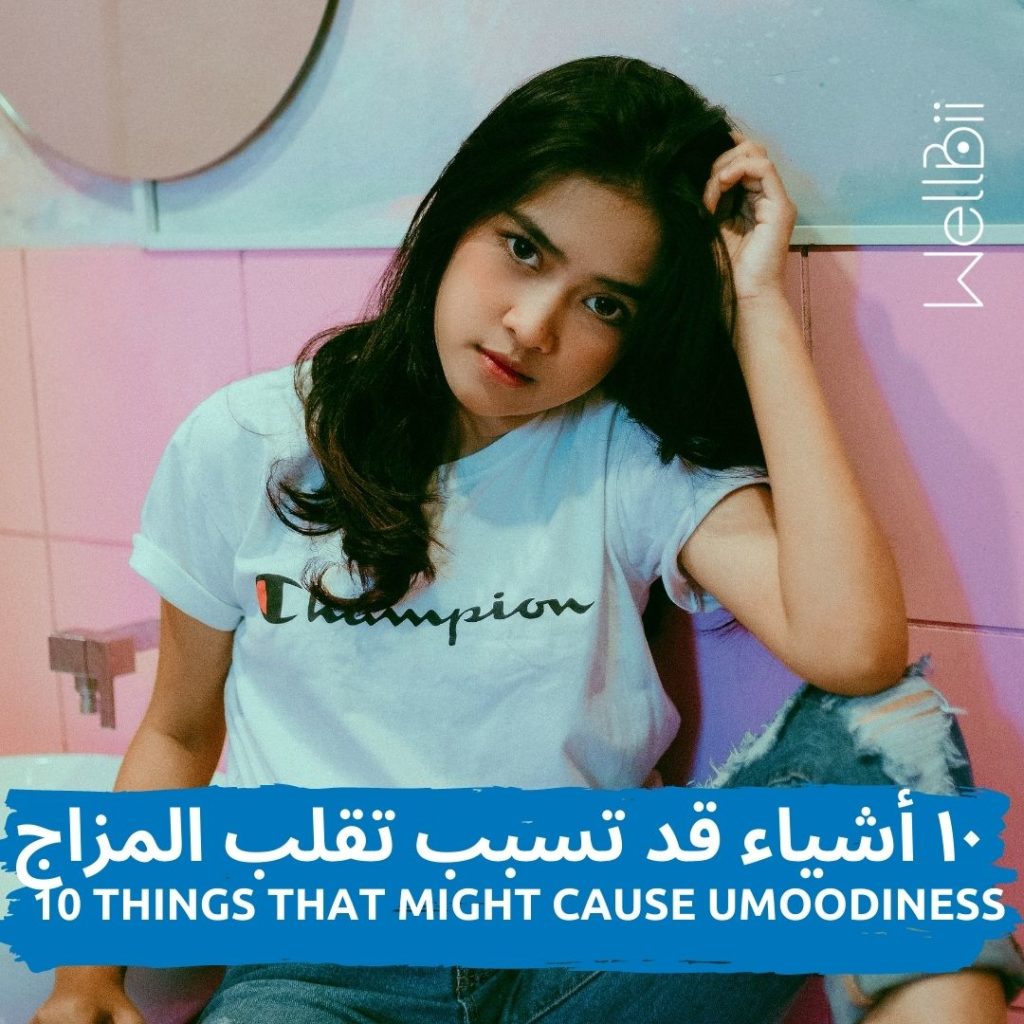 Many things can affect your temperament, including your neurotransmitters like serotonin, dopamine, and norepinephrine. Here are the 10 most common things that can cause moodiness.
PREMENSTRUAL SYNDROME
Premenstrual syndrome or PMS is a condition that causes headaches, cramping, and mood changes before your period. You can feel sad or moody for no reason, and there doesn't need to be any trigger.
STRESS
Dealing with chronic stress can take a significant toll on your mind and body. Did you know that stress can make you feel things like sadness, anger, or even rage? The problem is that being under a constant state of stress will cause a mood disturbance, and you won't feel like yourself.
THYROID ISSUES
The little butterfly-shaped gland that sits in your neck is called your thyroid. It controls many of your bodily functions. The thyroid produces hormones that regulate things like your heart rate and moods.
EATING TOO MUCH SUGAR
Are you eating too many carbs and sugars during the day? Did you know that your diet can significantly affect your mood? Your diet can be a direct contributor to your mood swings. Cut the carbs and watch your mental health improve.
MENOPAUSE
Menopause is a condition that affects women, usually over the age of 50. The body doesn't make as many hormones as it did before, so this causes many alterations. Women going through "the change" experience things like mood swings, hot flashes, and insomnia.
For online coaching click here 
DEMENTIA
Dementia is a disease that causes areas of the brain to die. Over time, a person's memory and personality are altered. It's not uncommon to observe mood swings in folks who suffer from this condition.
LOW BLOOD SUGAR
Some people get so hungry that it affects their moods. It's entirely possible to be both hungry and angry simultaneously. It's not uncommon for low-blood sugar to alter your moods.
SLEEP DEPRIVATION
Sleep is essential because it allows both your body and your brain to recover from daily happenings. When you don't get the proper amount of sleep, you can awaken feeling groggy and moody.
HORMONAL IMBALANCES
Hormonal imbalances can wreak havoc on your body and mind. If you notice that you feel angry or upset without a good reason, then hormonal fluctuations could be blamed. Things like testosterone, estrogen, and many others, are produced by the body to keep things going.
ANXIETY
Anxiety messes with your hormones and neurotransmitters in the brain, so naturally, it has a direct effect on your mood. Constant angst is a mental health condition that alters your body's functional abilities. People with anxiety experience high levels of cortisol and adrenaline, which can significantly influence their feelings.
Do you experience mood swings?
For the full article click here