WAYS TO CELEBRATE EARTH DAY'S 50TH ANNIVERSARY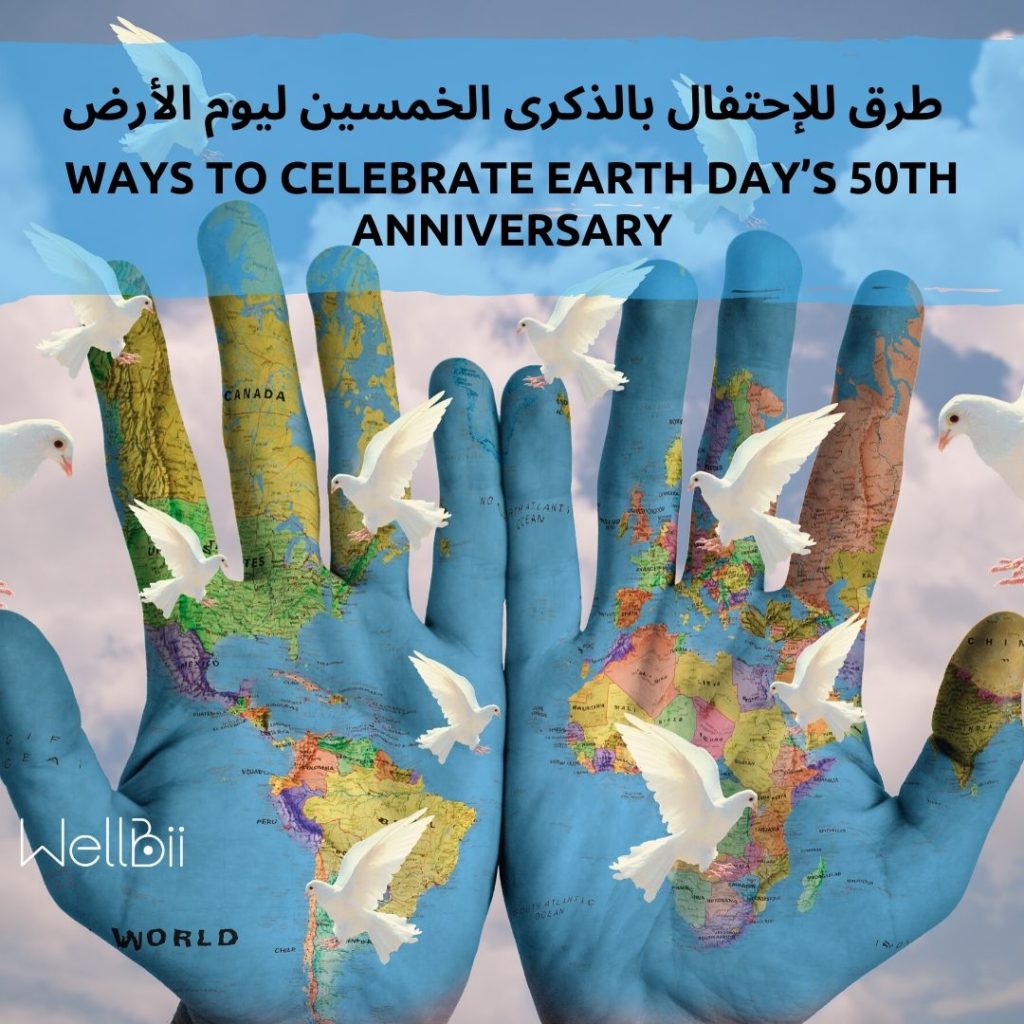 With April 22nd, 2020 officially marking 50 years of celebrating Earth Day, it's more important than ever to be green. Here are some tips to celebrate Earth Day.
Consider finding a way to help an environmental organization financially
If you have additional finances, there are all sorts of organizations out there who will need a little bit of help with money. Most are nonprofit organizations, so look into the ones that work on the things that you are most concerned about or most interested in and consider donating to them.
Take initiative to make sure that your workplace is more environmentally friendly
See what you can do in order to make it just a little bit easier on everyone when it comes to getting involved with caring for the environment. Do research on recycling and get everything in order so you can all do your part.
Have you updated your light bulbs yet?
There are a lot of different options out there that you can choose from, and most of them are much more environmentally friendly than what we grew up with. Changing them can save you a lot of time, money, and energy.
Help kids learn about the environment by installing a play garden
These can help children to start to fall in love with nature while also being a lot of fun and helping them to get their hands a little bit dirty at the same time.
Stop drinking bottled water!
There are plenty of alternatives out there and, if you stop drinking bottled water, you can save a lot of plastic that would, otherwise, be filling up landfills and dumps.
For online coaching click here
Plant a tree
Trees are a big part of our earth, and planting one will just add to the health and wellness of the world that we live in.
Do you have a recycling plan in place?
If you already do, start looking into what you have in order to expand what you're recycling. If you do not, then you want to take a look and see what you can recycle in your local area and if you can work to make a difference in that way.
Switch all of your bills to e-bills and online invoices
Did you know that switching all of your bills to e-bills and online invoices can save millions of trees every single year? It's true! If you are in a position where you can do that without making everything more confusing and stressful, then you definitely want to look at the different things that you can do in the long run.
For the full article click here
How do you go more green?