4 REASONS WHY SOME PEOPLE REFUSE TO FEEL EMOTIONS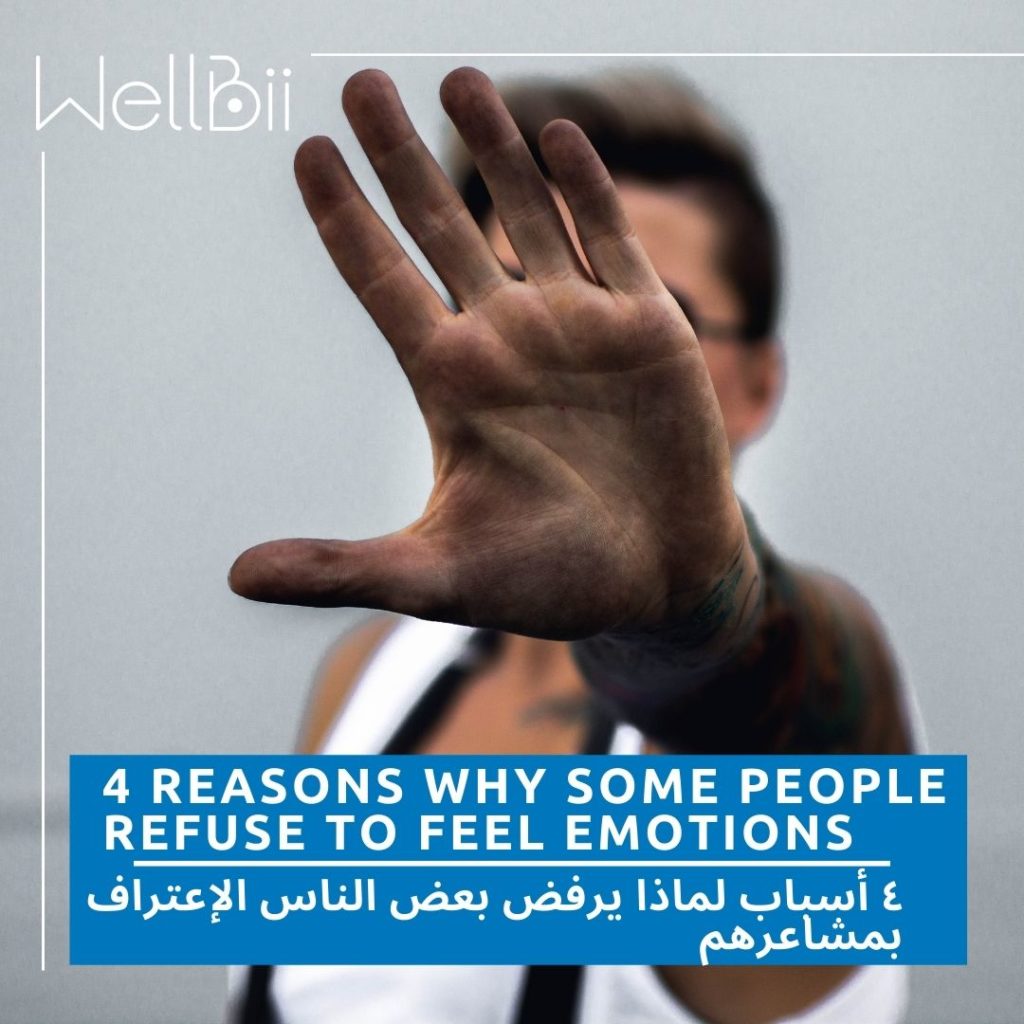 Emotions are complicated. They can be uncomfortable, saddening, and challenging to manage, comprehend, and process. When you consider these facts, it's not so surprising that many people wind up refusing to feel emotions at all, preferring to remain as oblivious to them as possible.
THEY HAVE UNHEALTHY ATTACHMENT PATTERNS
Attachment patterns are typically formed in childhood. Studies have indicated that primary caregivers can completely change the way someone's attachment style is – positive childhood attachment leads to positive patterns, but negative also then begets more negativity. People may refuse to feel emotions because their attachment style is informed by a reality where it was safer not to feel them. Here are some caregiver experiences that can form unhealthy attachment patterns:
1 A demanding caregiver who demanded that a child toughen up and not express high-intensity emotions
2 An unaffectionate caregiver who didn't give love to a child
3 A busy caregiver who never taught a child how to process and handle emotions
4 An abusive caregiver who belittled and invalidated a child's emotions
5 A neglectful caregiver who never acknowledged or seemed to care about a child's emotions
THEY FEAR THE EMOTIONS
Emotions can be overwhelming. Being scared by them isn't unusual, and that fear can be enough to make someone refuse to feel them at all. Here are some types of fear of emotion that lead to this behavior: fear of rejection, fear of past trauma, fear of being hurt, fear of unknown feelings and fear that it won't end.
For online coaching click here 
THEY FACE JUDGMENT
Judgment seems like an innocuous thing, but in the face of it, many people revert to defensiveness, attempting to protect themselves from the unspoken accusation that they face. Judgment can be extremely harmful to those who struggle to confront their emotions, as feelings are commonly the subject of such judgment.
THEY DON'T HAVE HEALTHY COPING MECHANISMS
Healthy coping mechanisms enable people to become resilient. This means they would learn to process complex and difficult emotions or even welcome them as a chance to grow. When someone knows how to manage things that hurt, they don't need to refuse their feelings – they can experience them and handle the results accordingly. Unfortunately, not everyone learns positive ways of coping. They may repress their issues instead, which will lead to even worse feelings, which will lead to even more repression. People stuck in this dangerous cycle are likely to be even more adamant about refusing their emotions.
Do these signs apply to you?
For the full article click here