4 TIPS FOR EXERCISING DURING RAMADAN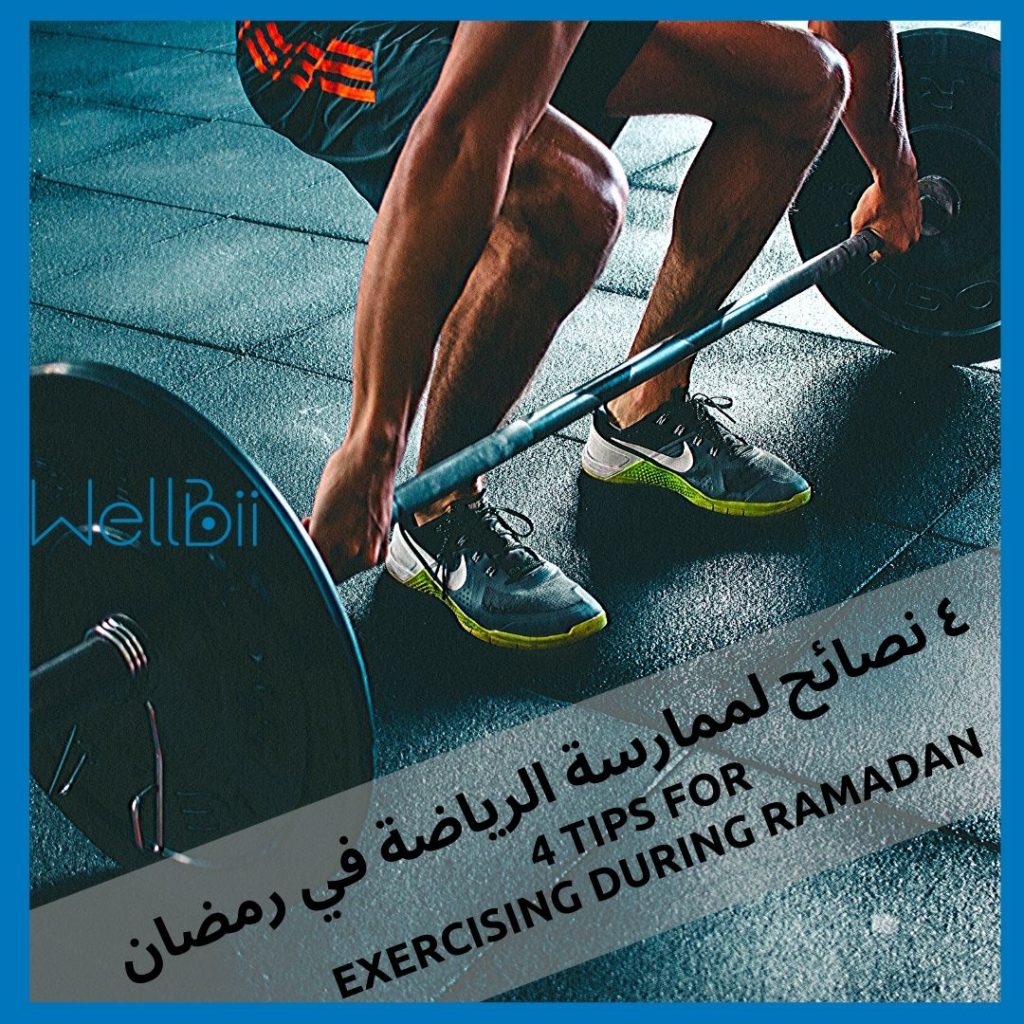 There are many conflicting opinions on whether or not to exercise during Ramadan, but we're here to tell you that it's perfectly fine. In fact, you should be if you aren't. Here are 4 tips for exercising during the holy fasting month of Ramadan.
1) What workouts work best
Of course, you will want to keep your workouts during Ramadan light and something comfortable within your fitness level. This especially goes for workouts in your fasted state. Moderate exercises are recommended. Whether you like to jog or cycle, or hit the gym for some time on the bikes and treadmills, it's all good as long as you can stay active. It is equally as important to discover what works best for you, as every individual is different. Whether it's better for you to work out on an empty stomach, or after breaking your fast with a light meal, see what works best and when you have the most energy.
2) When is the best time to work out during Ramadan
Exercise roughly an hour before you break your fast. This is so that you can break your fast and eat immediately after. It replenishes the body instantly. Some workouts can also be performed after breaking your fast or just before Suhur.
3) It helps maintain your fitness and weight
Exercising during fasting actually scientifically trains our bodies to shed fat, using the fat stores in our bodies to convert to energy. Because our body in a fasted state lacks the carbohydrates and sugars needed for daily function, it instead targets the fat we have built up over the years. One of the biggest problems for Muslims each year is that during Ramadan, our bodies change very quickly. Some lose weight due to the lack of proper nutrition, others gain weight because they are breaking their fast with unhealthy food options. Maintaining a balanced diet, and still getting in the right amount of exercise is key to maintaining health and fitness, and controlling your weight. Fasting and exercise go well together, so don't quit your exercise routine during Ramadan. And if you don't have one, it's best for you to start.
For online coaching click here
4) Make the decision
The reluctance to work out during Ramadan is understandable. Of course, you're operating on very little energy from having virtually no food or water. But the great news is, it's perfectly healthy to work out in a fasted state. In fact, exercising in a fasted state may actually promote good brain health and keep muscles biologically young. Exercising during your fast is even known in some cases to boost energy, making you feel fresh, alert, and full of life. It helps keep the blood flowing and all the bodily functions working properly. So if you're on the fence as to whether or not to work out during Ramadan, don't be. Make the decision today, and be firm with your decision. You'll thank yourself for it later.
For the full article click here
What is the exercise you enjoy doing the most during Ramadan?