5 BEHAVIORS THAT REVEAL SOMEONE HAS AN ADDICTIVE PERSONALITY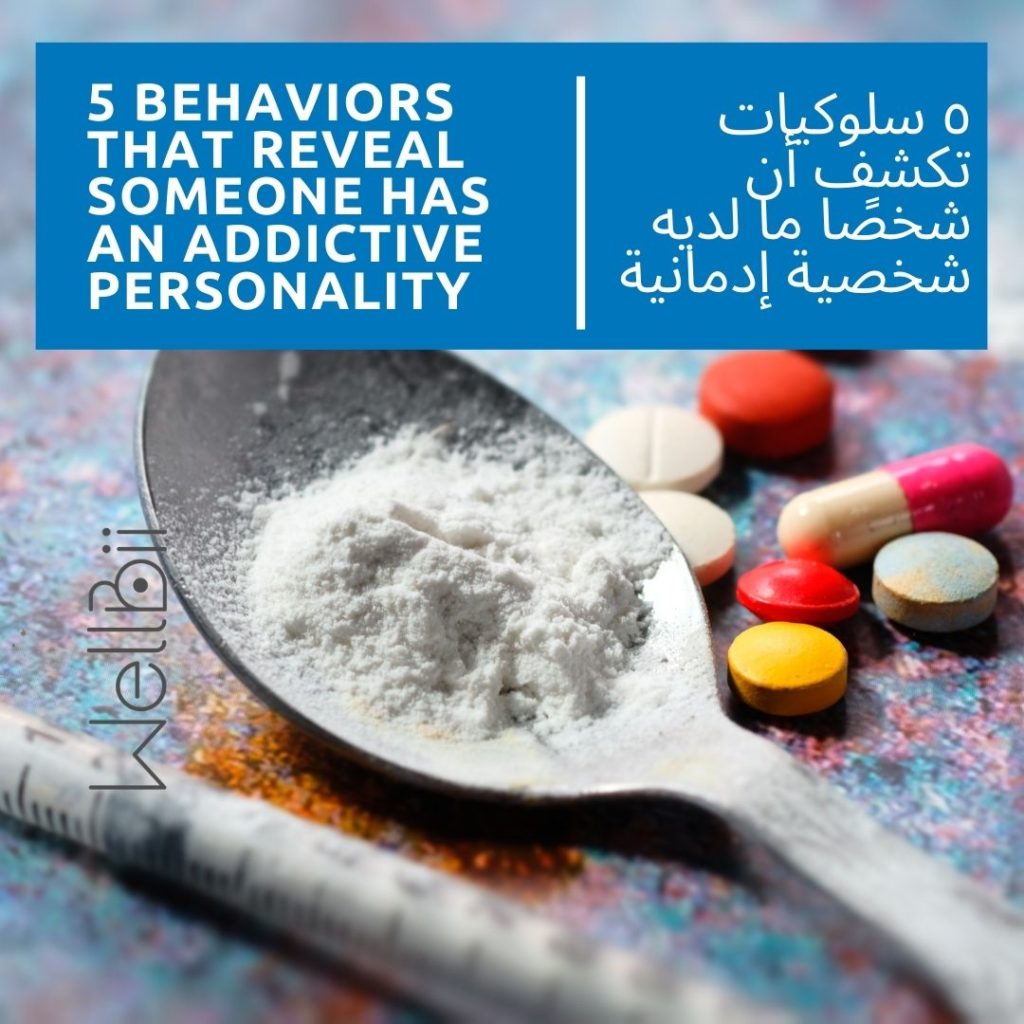 Addictive personalities are a touchy subject. And addiction is such a broad term that it's hard to pinpoint exact behaviors to attribute to them. Still, here are 5 behaviors that reveal someone has an addictive personality.
BEING AN ADDICT
Let's face it. The easiest way to tell if someone has a so-called addictive personality is to see if they already struggle with other addictions. All the other symptoms can appear on someone who doesn't develop an addiction at all, whereas an actual addict may have displayed little to none of the other symptoms before falling into addiction.
THE DESIRE FOR RISK AND FEELING
Those with addictive personalities may feel an innate desire to try out things that can turn into addictions. While it's OK to be bold and leave your comfort zone, there's a point where it becomes destructive, and that's a line many with addictive personalities don't see.
For online coaching click here 
NEGATIVE AND HARMFUL BEHAVIORAL TRAITS
An individual with an addictive personality may be more prone to negative behavioral traits that involve malicious acts towards others. Even if they feel a sense of remorse for these actions, they are willing to behave this way to get what they want to further their addiction or escape consequences for their addiction. While not all addicts exhibit these traits, most who are lost in their addiction do.
EXTREME TYPES OF BEHAVIOR
Extreme behavior can refer to any conduct that is out of what is socially considered the "norm," typically performed over a prolonged period of time or constantly as a part of someone's personality. This does not necessarily refer to neurodivergence, instead referring to any acts that are overly frowned upon due to the harm they may inflict on the person themselves and the people around them.
AN INABILITY TO SELF-REGULATE
Self-regulation refers to the ability to know when enough is enough innately. An individual with an addictive personality will not be able to regulate themselves. They will not know when to stop, how to stop, or how much is enough. The idea of moderation doesn't process with them, or, if it does, they pursue the concept of a rewarding feeling even when it's destructive. If they like the buzz of something, they'll keep doing it again and again, and when that buzz fades off, all they want to do is chase it even more.
Have you met an addict before?
For the full article click here