5 TECHNIQUES TO STOP FEELING LIKE A FAILURE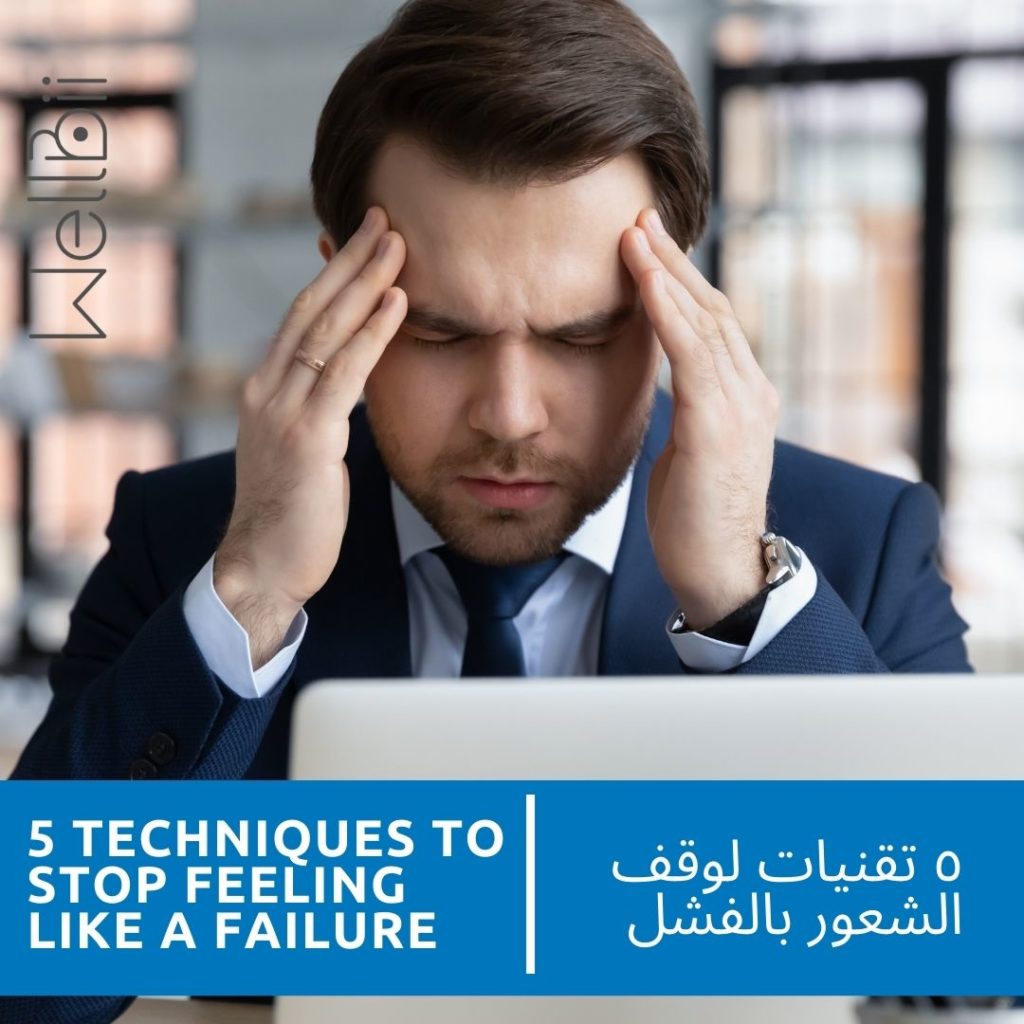 Success and failure are defined on an individual level. In much of the developed world, culture promises that things like education, possessions, and money will make you happy. Maybe these things will, but most likely they will not. Not really – and not over the long-term. Here are 5 Techniques to Stop Feeling like a Failure.
OCCUPY YOUR MIND
Time to get to work! In all seriousness, there may not be a better way of overcoming the fear of failure than using your beautiful brain. Nothing takes your mind off of the negative like hard work. On the other hand, if you need a break, take one! Engage in a hobby or find a new one, take a nap, read a good book – whatever you enjoy! Joyful distraction can be productive too! Just don't get lazy.
UNDERSTAND THE BENEFITS OF FAILURE
"Success is the ability to go from one failure to another with no loss of enthusiasm." We'd all love nothing more than to fail and remain enthusiastic. But unless you're a Yogi or monk, it's probably not possible. What's possible is recognizing the benefits of failure – and there are many. Here are three: First, failure is inseparable from self-realization and accomplishment. Second, failure strengthens our character and willpower. Third, it is through failure that we learn who we are – and how much further we must go. "Character is what you are in the dark." Failure is an excellent teacher of character because it has a way of exposing us to the dark.
For online coaching click here 
ALLOW YOURSELF TO FEEL
Personal failure can take a heavy emotional toll – and this is okay. Remember that it is not the situation that determines your happiness, but your reaction to that situation. Feel afraid, sad, frustrated, confused…whatever you need to feel at that time – but do so non-judgmentally. Be kind to yourself.
BREATHE
Breathe? Really?! "Don't I breathe already?" Yes, but if you're like many people, you probably breathe very shallowly. Proper breathing is one of the life's most precious gifts. Diaphragmic breathing can change your heart, mind, and spirit. It can make us happier, less stressed, and more resilient.
SEEK HAPPINESS INTERNALLY
The explanation is simple: People who buy into the promises of society or anyone else are relying on the external world to deliver internal (and highly individualized) happiness. Psychology – and common sense – tells us that this is highly improbable.
Were these tips helpful?
For the full article click here