6 POSITIVE WAYS TO DEAL WITH SAD FEELINGS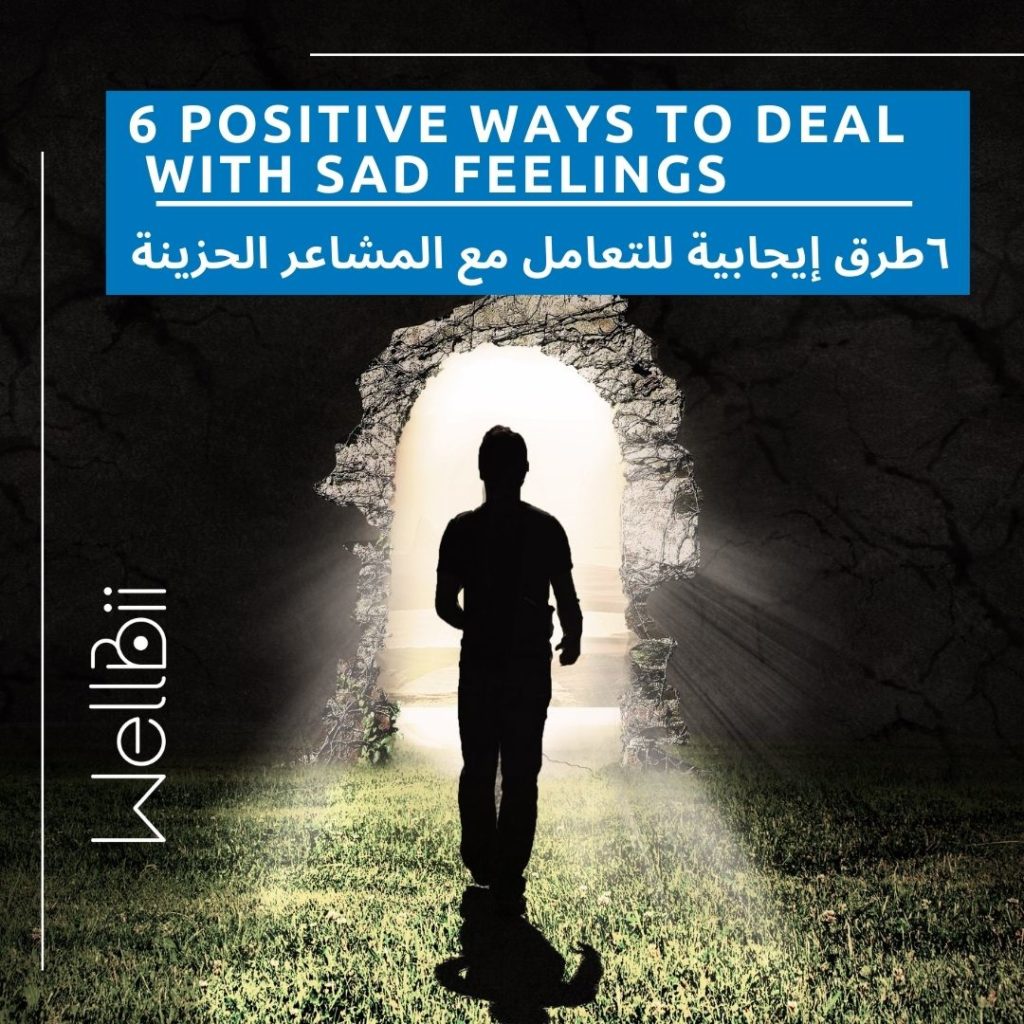 Sad feelings are a part of life. You'll have times when you're happy, but you'll also have times of anger or sadness. When these emotions come around, it's important to know how to regulate and manage them. Without proper management, they can escalate to more severe problems in the future. Bellow therapists reveal 6 positive ways to deal with sad feelings.
TRY COMMON PRACTICES FOR RELAXATION
People have turned to tried-and-tested methods for relaxation and emotional regulation for centuries. Many practices that help relieve stress can be equally beneficial for sadness such as mindfulness. It refers to the act of being completely present and grounded, releasing worries of the past and future. It also means noticing and being aware of your emotions and situation with acceptance and patience.
TAKE CARE OF YOUR HEALTH
A healthy body makes a healthy mind. On top of that, good health makes you feel better anyway, as you're less likely to be able to manage emotions when you're also sick. Here are some ways to take care of your health to reduce the severity of sad feelings like getting enough sleep and exercising.
LET YOURSELF CRY
Have you ever heard someone boast about how they never cry? Those people might actually have the most pent up emotion. Crying is completely healthy and is one of the best ways to release the most severe emotions after a sad or difficult event. Here are some reasons crying can be beneficial like it communicates pain, it activates the nervous system, it releases endorphins.
For online coaching click here 
IDENTIFY AND ACCEPT THE FEELINGS
To deal with sad feelings, you have to be able to confront them. That means being aware of them, identifying them, tracing them to their causes, and accepting them. Start by asking yourself these questions to begin figuring out your emotions. What is my current emotion? Is there more than one?, What has occurred that led to this emotion?, Is there an alternative explanation for the occurrence that makes logical sense?, What do I want to do regarding the emotions I'm experiencing?, Is there a better way for me to handle the emotions I'm experiencing than that?
DISTRACT YOURSELF FROM RUMINATION
Rumination refers to a situation where you essentially become trapped within your own thoughts as you stew in a pot of negative thoughts, regrets, and worries. It's one of the main factors of disorders like depression and can worsen already negative emotions significantly, according to studies.
TALK TO A PROFESSIONAL
If your sad feelings are becoming overwhelming and affecting your everyday life, it may be time to try talking to a professional. There's a lot of stigma around seeing a therapist, counselor, or psychologist, but that's because we often don't consider mental health as important as physical health. If you would go to the doctor for physical pain, you should see a professional for a mental one, too.
Have you tried these tips before?
For the full article click here