6 SIGNS SOMEONE IS EXPERIENCING EMOTIONAL UPHEAVAL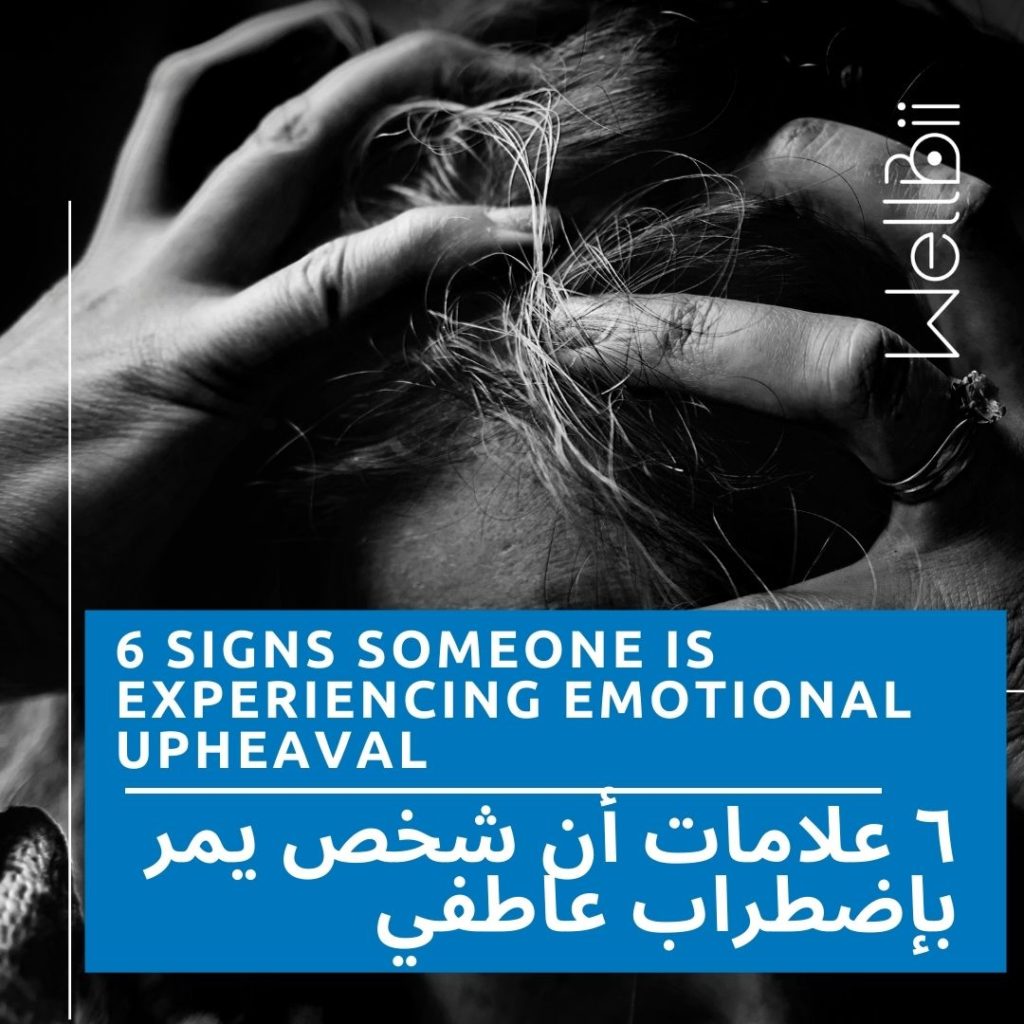 You may know some of the signs of emotional distress, but you probably are not aware of all the indications that show that someone is in trouble. Here are the most common emotional upheaval symptoms that you must familiarize yourself with as you never know when your quick action might save a life.
HEAVINESS IN THE CHEST AREA
Having an issue with chronic anxiety or being in duress can significantly affect your digestive system. When someone is experiencing angst, it causes their digestive system to feel the pressure. Going from a normal to abnormal digestive process is common, but it can also cause GERD or bloating.
ATTEMPTS TO SELF-MEDICATE
A friend or family member who never smoked, drank, or used illegal drugs might turn to these vices to combat their pain. No one ever wakes up and says that they want to be addicted to drugs or alcohol. Instead, most are trying to ease a medical or mental health condition for which they need help.
INSOMNIA
Why is it that some people can't sleep when they're upset, but others can sleep their life away? It's funny how each person and their makeup is different. Sleep disruptions are not uncommon when someone is under duress.
For online coaching click here 
HYPERSENSITIVE
The body becomes hypersensitive when the emotions are perplexed. A person can feel every pain and ache in the body. It's not uncommon for a person who feels weird things to believe that they've developed a severe condition.
ANXIETY OR PANIC ATTACKS
When the body feels distressed, it releases powerful hormones to combat the danger. The most commonly known hormones are cortisol and adrenaline. Have you ever heard of someone lifting a car off someone when they were in trouble? Adrenaline rushes causes this freakish ability to lift something that weighs tons. It allows you to do things you never thought possible to save someone or yourself. This rush of hormones is meant to protect you, but they can also cause great anxiety when the levels remain high.
SUICIDAL IDEATIONS
It's not always easy to identify that someone is suicidal. However, some people are more vocal about it than others. You may hear them say things like they wish they weren't alive, or they have nothing left to live for anymore. Some may go as far as to share a suicide plan or letter with you. While it's not always easy to pinpoint, you can notice signs that the mental state is not right and may need a mental health evaluation.
Have you or anyone you know experienced the above symptoms?
For the full article click here