6 TRAITS OF PSYCHOLOGICAL HEALTH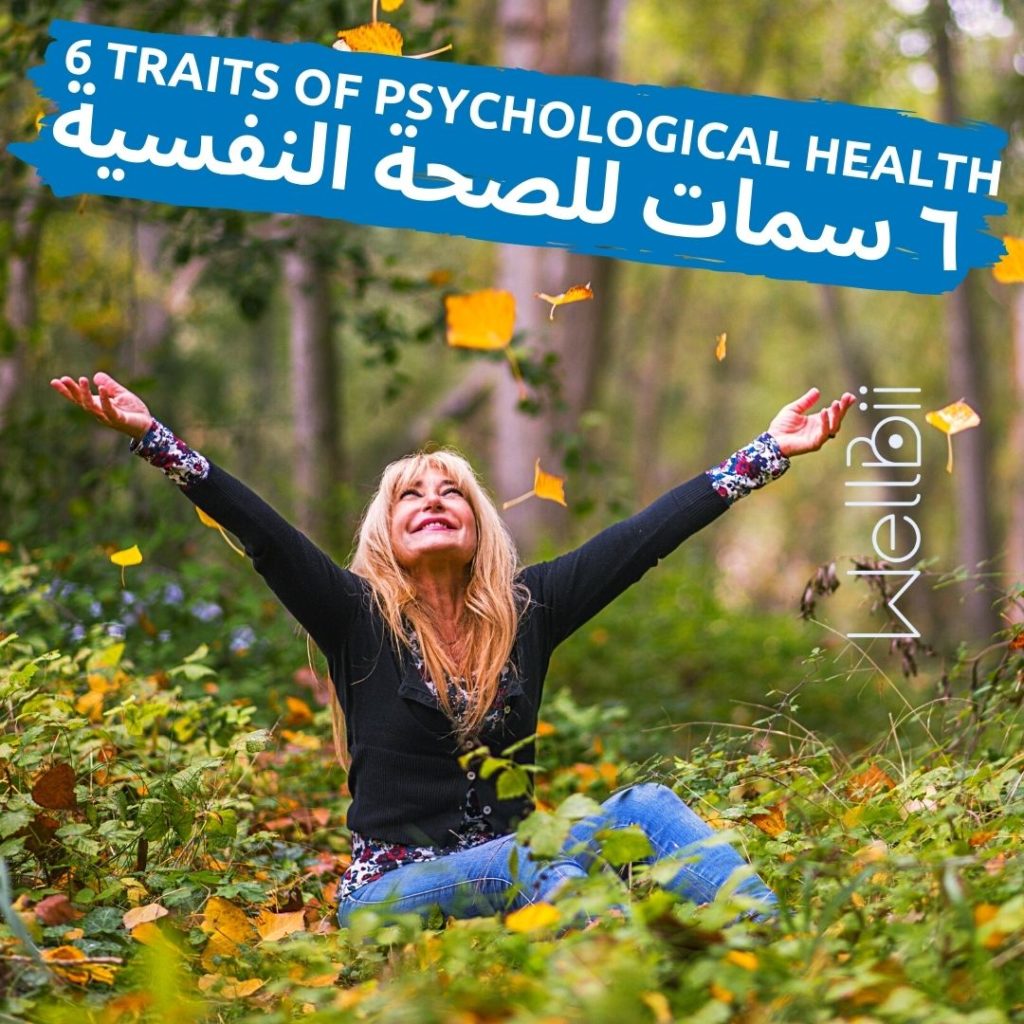 Based on that study, many traits have been uncovered that indicate what could add up to people of better mental state and well-being. These traits join many others that experts have long believed contribute to the ideal level of mental health. Here's how therapists reveal 6 traits of psychologically healthy people.
THEY ARE DIRECT AND STRAIGHTFORWARD
Being straightforward can be difficult. Many people are more willing to tell white lies because they're sweeter to hear, are more likely to be well-received without creating conflict, and can make others feel a little better. But at the end of the day, a lack of honesty gets you nowhere. Psychologically healthy people are often genuine in their everyday lives.
THEY ARE WARM
Warmth refers to acts of affectionate intimacy on an interpersonal level in all sorts of relationships, whether platonic, romantic, familial, or even with strangers. Psychologically healthy people tend to form positive attachments with others easily as they genuinely like being around other people. Someone who lacks warmth is distant, formal, reserved, and a bit of a loner.
THEY HAVE A HIGH FREQUENCY OF POSITIVE EMOTIONS
Linked to the previous point, most psychologically healthy individuals make it a point to promote and create positive emotions in their lives. If you try to be optimistic, you're training your brain to better spot good things over bad things. As such, the more positive emotions you train yourself to experience, the more psychologically healthy you can become – and vice versa.
For online coaching click here 
THEY DON'T TRAP THEMSELVES IN NEGATIVE EMOTIONS
Negative emotions are normal, and they're even healthy to experience every once in a while. The problem arises when you become trapped in those negative emotions, leading to difficulty moving past them and potentially leading to long-term negativity. Some forms of negativity that can form traits of poor mental health are depression, anxiety, anger hostility, and stress.
THEY ARE OPEN TO FEELINGS
Being open to feelings doesn't just mean being accepting of the emotions of others. More importantly than that, it refers specifically to your acceptance of your own emotions.
A PERSON WITH GOOD PSYCHOLOGICAL HEALTH IS NOT IMPULSIVE
An impulsive person is someone who has difficulty managing urges, cravings, and temptation. Those who face this problem are more susceptible to mental health issues, as they experience guilt and regret later on or perform acts that may ultimately harm them.
Now, do you consider yourself a psychologically stable person?
For the full article click here