7 BEHAVIORS THAT REVEAL SOMEONE NEEDS AN EMOTIONAL DETOX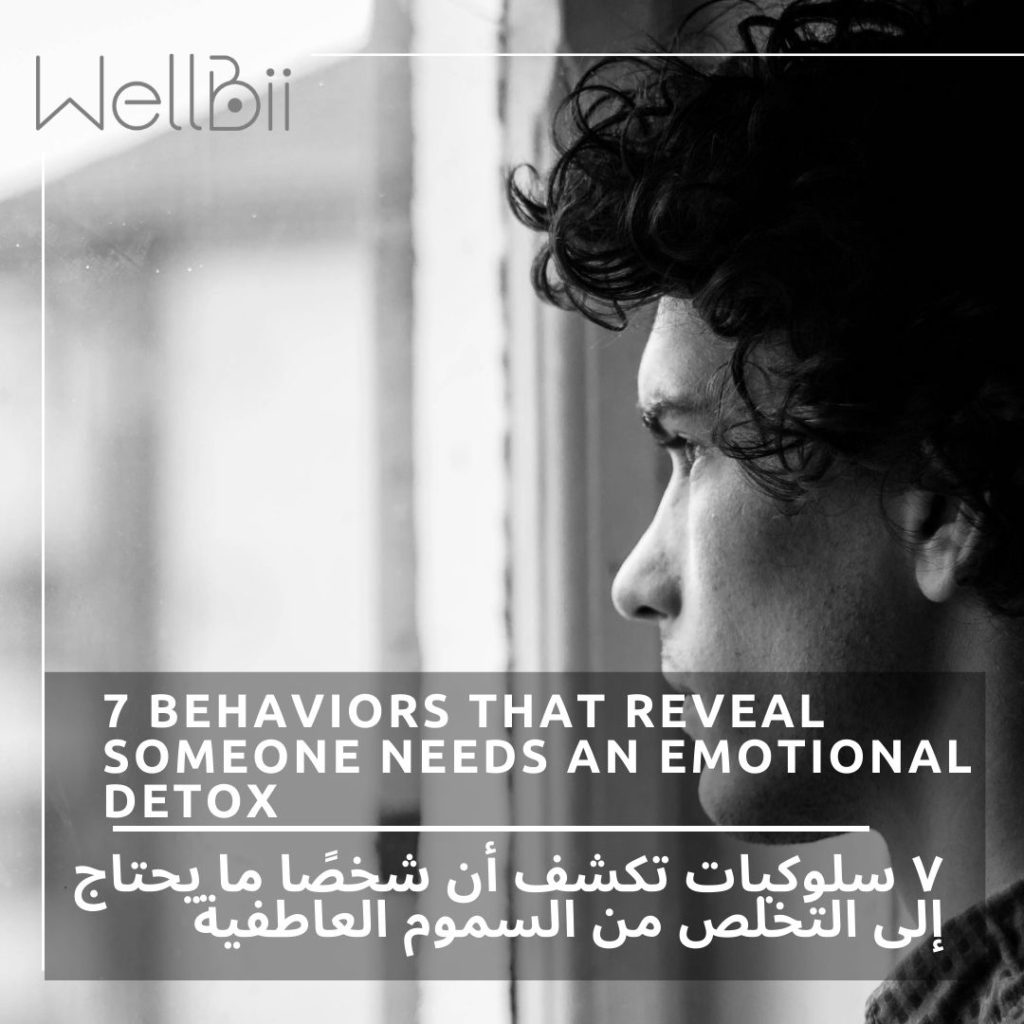 You must learn how to set boundaries for your mental health. If you're struggling with things from your childhood, relationship failures, or rejections in life, they can affect the here and now. When life is no longer fun, and everything is a stressful challenge, then you may benefit from an emotional detox. Here are 7 signs that indicate it's time to detoxify.
YOU'RE OFTEN SICK
Your emotional health can impact your immunity. When your immunity is compromised, you can get sick easier. If you notice that you have sore throats, colds, and other health issues more frequently, it may be time for an emotional detox.
YOU'RE EATING TOO MUCH OR TOO LITTLE
How many times have you heard someone say to "follow your gut instincts" or to "trust your gut?" As more studies are conducted, the medical community is convinced that your emotional state is linked to your gut health. According to the National Institute of Health, your gut microbiota influences the brain, which can affect your eating. If you find that you're eating too much or not enough, then it could be emotionally based.
YOU'VE DEVELOPED NERVOUS HABITS
Have you noticed that you're biting the inside of your cheek, chewing on your nails, or pulling strands of hair out? All these nervous habits point to unarrest inside.
For online coaching click here 
YOU'RE HAVING PANIC
According to the National Institute of Health, panic attacks can cause you to feel all sort of weird sensations. You may feel like the room is spinning, you're having a heart attack, and there is impending doom. Panic runs together with anxiety, and it's a big sign that you need to handle some emotional issues.
YOU FEEL DIZZY
Being dizzy can mean different things to people. If you feel lightheaded, nauseous, and like the world is spinning in circles, then it can be a sign that your nerves are shot. Unless you have another medical condition that can cause these sensations, you can be dizzy when your emotions are toxic.
YOU'RE ANGRY
Does the slightest thing make you angry? If the dog gets a few kibbles of food on the floor, it's no big deal to clean it up. However, you find that this minor infraction makes you see red. When your emotions are toxic, even the smallest thing will make you angry. Be careful when you're in this frame of mind, as you can alienate those you love and be quite uncomfortable to live or work with each day.
YOU ISOLATE YOURSELF
Sometimes, it's easy just to shut the world away and be by yourself. You don't want or need anyone in your space. You feel better when you close yourself off in four walls with no one to interrupt the silence.
Do you feel you need emotional detox?
For the full article click here