7 HEALTH BENEFITS OF TALKING TO YOURSELF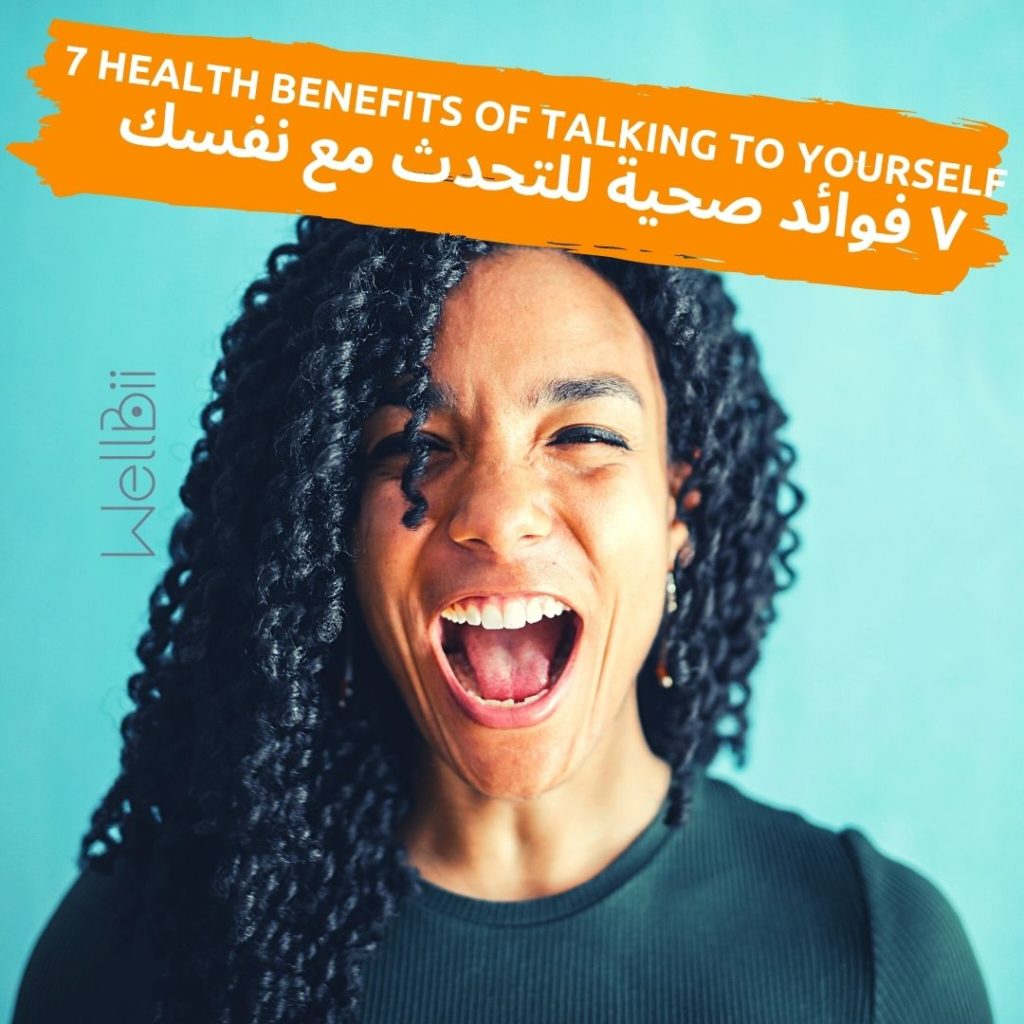 It's not uncommon to believe that talking to yourself is a surefire way to tell that you're losing your mind. But what if that belief didn't hold any water? The truth is that when you talk to yourself, you're often benefiting yourself in many different ways. Don't believe it? Science supports it! Here are 7 health benefits of talking to yourself, according to experts.
BETTER EMOTIONAL REGULATION
If you find yourself experiencing an extreme emotional reaction to something, if done correctly, the act of talking to yourself can help you create rational and positive thinking. Start by simply removing yourself from the emotionally charged situation, then speak to yourself as a manner of talking yourself down.
BETTER RELATIONSHIPS WITH OTHERS
When you utilize positive self-talk, you not only may be capable of increased positive thinking but have an easier time picking up the positive features of others. This can allow you to surround yourself with positive people while creating better empathy, thus fostering better and healthier relationships.
IMPROVED MEMORY
If you often find yourself retaining information, especially when it's text-based or written, you will be happy to learn that you can improve your memory through the simple act of talking to yourself.
BETTER SELF-CONTROL
Self-control is often a significant part of maintaining good health, especially when it comes to keeping certain impulses in-check. Talking to yourself can help you better manage these impulses, reducing your risk of falling for them.
For online coaching click here 
REDUCING FEELINGS OF LONELINESS
Loneliness can be tough to deal with, and many people who feel lonely worry that talking to themselves is a sign that they're losing their sanity. This isn't actually something to worry about. It's comforting and helps to fill up quiet and empty spaces.
STRESS REDUCTION
Talking to yourself is a great method for organizing your inner thoughts and prioritizing your daily tasks. When you're unable to organize those thoughts, you often wind up heightening levels of stress. Unfortunately, stress isn't just a random unimportant emotion. It results in many bodily processes, including ones involving hormone production that change the way your body functions. When needed, this helps you power through stressful situations. But when you're stressed out all the time, this can have negative effects on your health.
BETTER MENTAL PERFORMANCE
The stereotype of people who talk to themselves being "insane" is completely unfounded. Research has actually indicated that talking to yourself may result in more positive mental performance. When reading instructions aloud, individuals tend to concentrate and perform at higher levels than those who read their instructions silently.
Do you speak to yourself usually?
For the full article click here