7 PHRASES TO REMEMBER WHEN SOMEONE IS RUDE TO YOU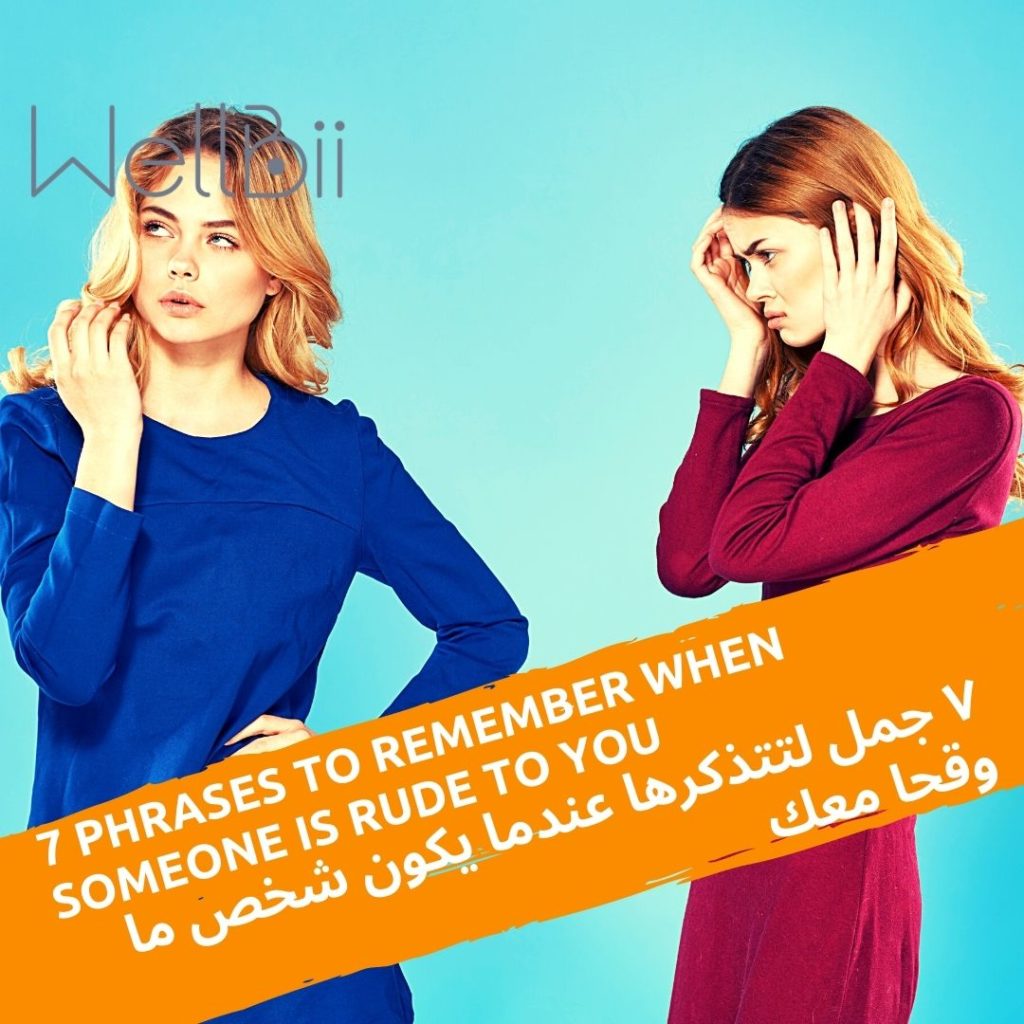 If you feel like someone is rude to you, you can nip it in the bud with a firm but kind statement. This type of message is best because rude behavior will only spawn more disrespectful behavior. Below are seven statements that you can use to help set your boundaries.
"YOU NEED TO RE-EVALUATE THE WAY YOU SPEAK TO PEOPLE."
This is a kind and firm statement, but there is a chance that it may not get the results you desire. That's because it's almost like a direct order, and if the person is upset, they may be resistant to this order.
"I DON'T KNOW WHAT YOUR PROBLEM IS, BUT LET'S END THIS NOW BEFORE THINGS GET WORSE."
This statement is on the kindness border. Depending on how you say it, it could be interpreted as a bit threatening. If you want to sound kind, make sure you use a softer tone that isn't aggressive in any way.
"LET'S START THIS CONVERSATION OVER."
This statement indirectly addresses the rudeness and allows the person to self-correct before you need to correct them. It shows that you are willing to forgive their brief indiscretion and pretend that it didn't happen.
For online coaching click here 
"I UNDERSTAND THAT YOU'RE UPSET ABOUT SOMETHING, BUT I WOULD APPRECIATE IT IF YOU DON'T TAKE IT OUT ON ME."
This is a firm but extremely kind statement to make to someone who has just been rude to you. You're standing up for yourself, but you're also making the person comfortable and at ease. You never know what people are going through.
"I KNOW YOU WERE RAISED BETTER THAN THAT."
This is a statement that is more often heard spoken by an adult to a child. However, if an adult is being rude and acting childish, you can try it on them. The statement is a bit of a risk. You may not know if they were raised better than that or not.
"YOU SHOULD RETHINK THAT STATEMENT THAT YOU JUST MADE."
This is a firm statement, but one that isn't confrontational. This is a great way to point out that a person has said something that's not quite right. Sometimes people can say things in the heat of the moment they don't mean or be irritated, which makes them rudely say things.
"IF YOU DON'T HAVE ANYTHING NICE TO SAY, DON'T SAY ANYTHING AT ALL."
This is a classic way that people have addressed rudeness for decades – possibly even centuries. You've probably heard this when you were younger. Perhaps it was from a teacher, a parent, a mentor, or some other adult that aimed to teach you how to be polite.
Did you use any of these phrases before?
For the full article click here