7 WAYS TO BREAK FREE FROM EMOTIONAL CAPTIVITY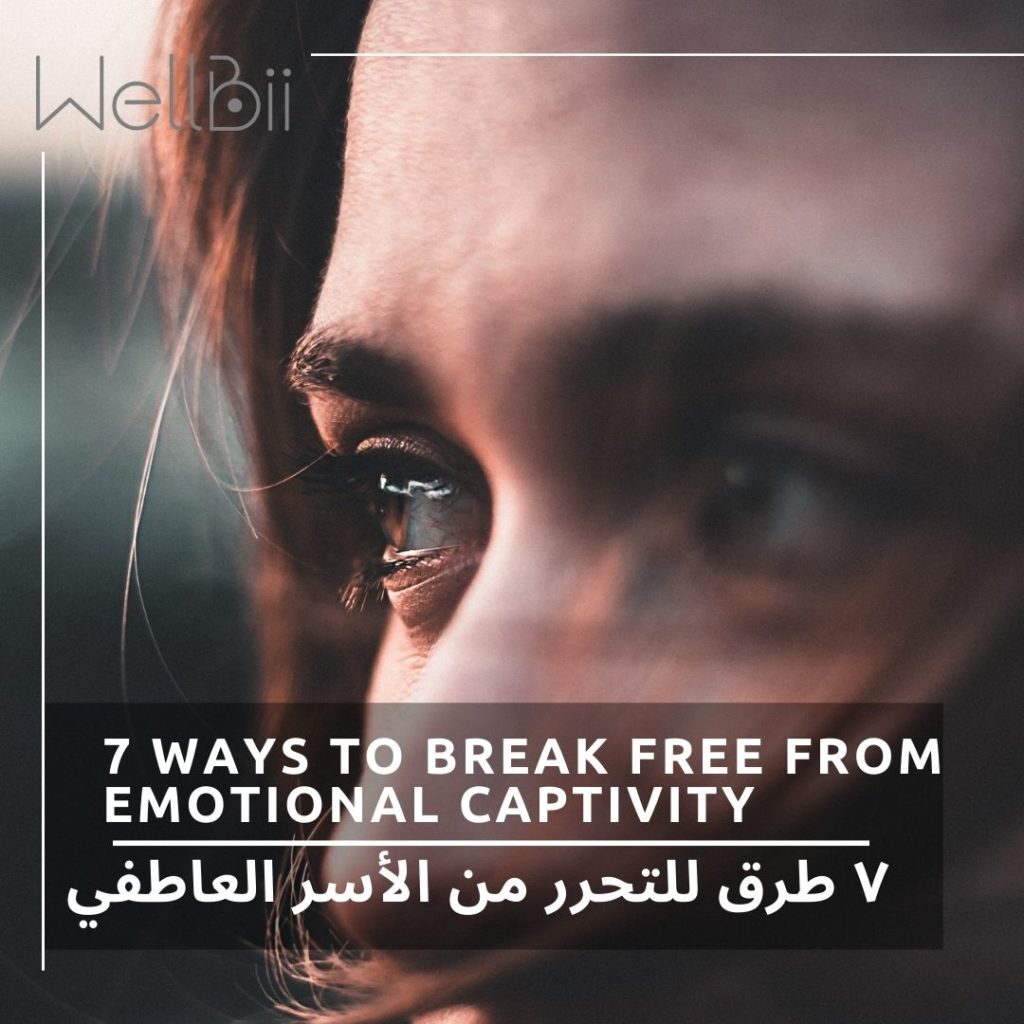 Being trapped in mental chains can be overwhelming, as you have to free yourself from bindings that you cannot see. But fret not: it can be done! Here are 7 ways to break free from emotional captivity, and how to prevent it at the same time.
TAKE RESPONSIBILITY
Holding yourself accountable may be the most important step in freeing yourself from emotional captivity. Realizing that your entrapment is in your hands and that it is your responsibility to break out is tough, but it's also necessary. Once you realize that the power lies with you, then only can you move forward.
LET YOURSELF CRY
Some people equate crying with weakness, but that's not what it is at all. When you cry earnestly, especially when you sob your heart out and release your emotions, you're letting go of stress and pain. It's a positive, self-soothing behavior, and it can lead to mood lifts afterward.
DETACH YOURSELF IN THE RIGHT WAYS
You shouldn't detach yourself from your emotions, from your truth, or from your goals in life, but there are some things that you should separate yourself from. Emotional captivity can often be further locked in when you put too much stock into certain unimportant factors. The trouble is that those unimportant factors can seem awfully important at first.
For online coaching click here 
LIMIT NEGATIVE THOUGHTS
Have you heard of the concept of positive affirmations? The science behind them suggests that the more you tell yourself good things, the more you internalize and manifest that good in your life. As it turns out, that same concept applies to bad things, too.
BE KIND TO YOURSELF
Self-compassion is something often overlooked. People talk about self-care but neglect to realize that being kind to yourself is about more than just that. When you are stuck in emotional captivity, you may find that you simply cannot be kind to yourself, no matter what you do. You talk down to yourself, you don't cut yourself any slack, your expectations are high, and you forget that you're a human being who makes mistakes. Being kind to yourself is one of the most important parts of breaking away from the mental chains that hold you back, and science supports it.
NOTICE YOUR PATTERNS
Emotional captivity involves a series of cycles. It means trapping yourselves in the same situations again and again, often not realizing that they're recurring. If you tend to always find yourself in specific predicaments even though everything else around you has changed, it's time to look inward and see what your issues are.
RELEASE COGNITIVE FUSION
Cognitive fusion refers to a concept whereby you become "fused" with certain thoughts. This means that you start to feel as if you are your thoughts, preventing you from distancing yourself from negative things that enter your mind. This can mess with your sense of self and lead to decreased positive thinking, worsened mental disorder symptoms, and captivity in your emotions.
Were these tips helpful?
For the full article click here