8 BEHAVIORS THAT REVEAL SOMEONE WON'T TAKE RESPONSIBILITY FOR MISTAKES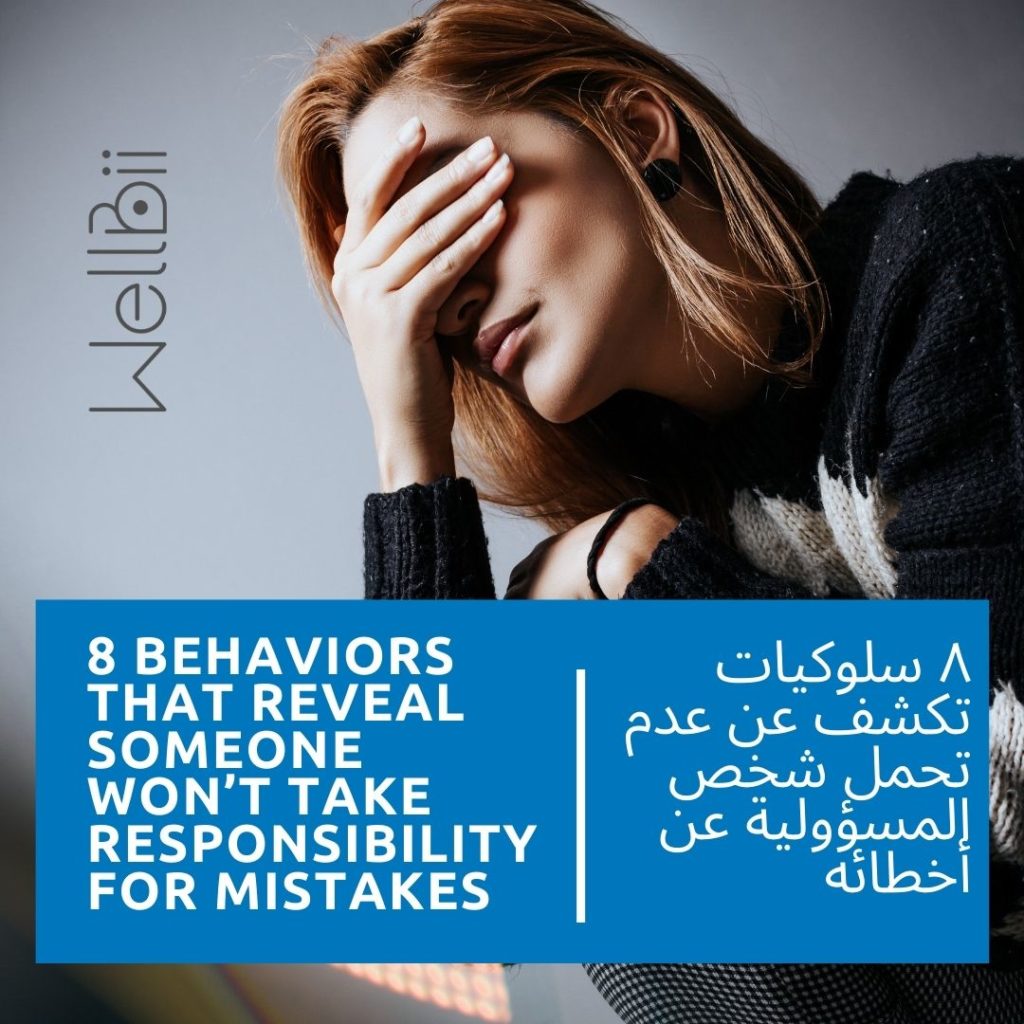 While bad things happen in life, it is important to take responsibility for some of it. While it may be hard to understand why some people struggle with this, counselors explain the reasoning.
THEY HAVE A FRAGILE EGO
This type of person wants to feel better than others and that they are right and others are wrong. To do this, they will blame their mistakes on others or make it seem like someone else caused them to fail.
THEY FEEL LIKE THEY ARE LOSING CONTROL
People who avoid taking responsibility would blame their behavior on someone else if they lost control. If they lost their temper or said something hurtful, they will blame the other people for making them say it. They do this because they feel like they have lost control and always need to always feel in control.
IT'S A DEFENSE MECHANISM
Past trauma often contributes to not taking responsibility. It develops as a coping mechanism, and it can be hard to change that once the situation is over. When they think a situation will be challenging, they will deny responsibility to avoid dealing with the problem.
THEY HARBOR NEGATIVE FEELINGS
Frustration, anger, and resentment can all contribute to someone not taking responsibility for mistakes, too. When these negative feelings take over, it feels better to blame someone else or think of how someone wronged you. They also don't like to see other people being happy and successful.
For online coaching click here 
THEY LACK SELF-CONFIDENCE
Another reason for not being able to take responsibility is a lack of self-confidence or self-esteem. They may not think they are good enough or smart enough, and they won't work on being better. Plus, they won't try anything new.
THEY FEAR REJECTION AND FEEL LIKE NO ONE CARES ABOUT THEM
They often feel like no one cares about them, so they don't want to admit their mistakes because they are afraid of further rejection. Their fear of making others angry or disappointed in them is too great to admit fault when it is necessary.
THEY USE NEGATIVE SELF-TALK
Counselors also reveal that negative self-talk or self-thoughts contribute to this behavior. People believe that bad things only happen to them and that they deserve all of those bad things.
THEY FEEL POWERLESS
People who don't take responsibility for their mistakes also may feel powerless. They want things to go well, but it seems that they can't do anything about their life to make them better. This is often because they think that change is impossible or that it will never work out.
Do you take responsibility for your mistakes?
For the full article click here