8 GOLDEN RULES OF FRIENDSHIP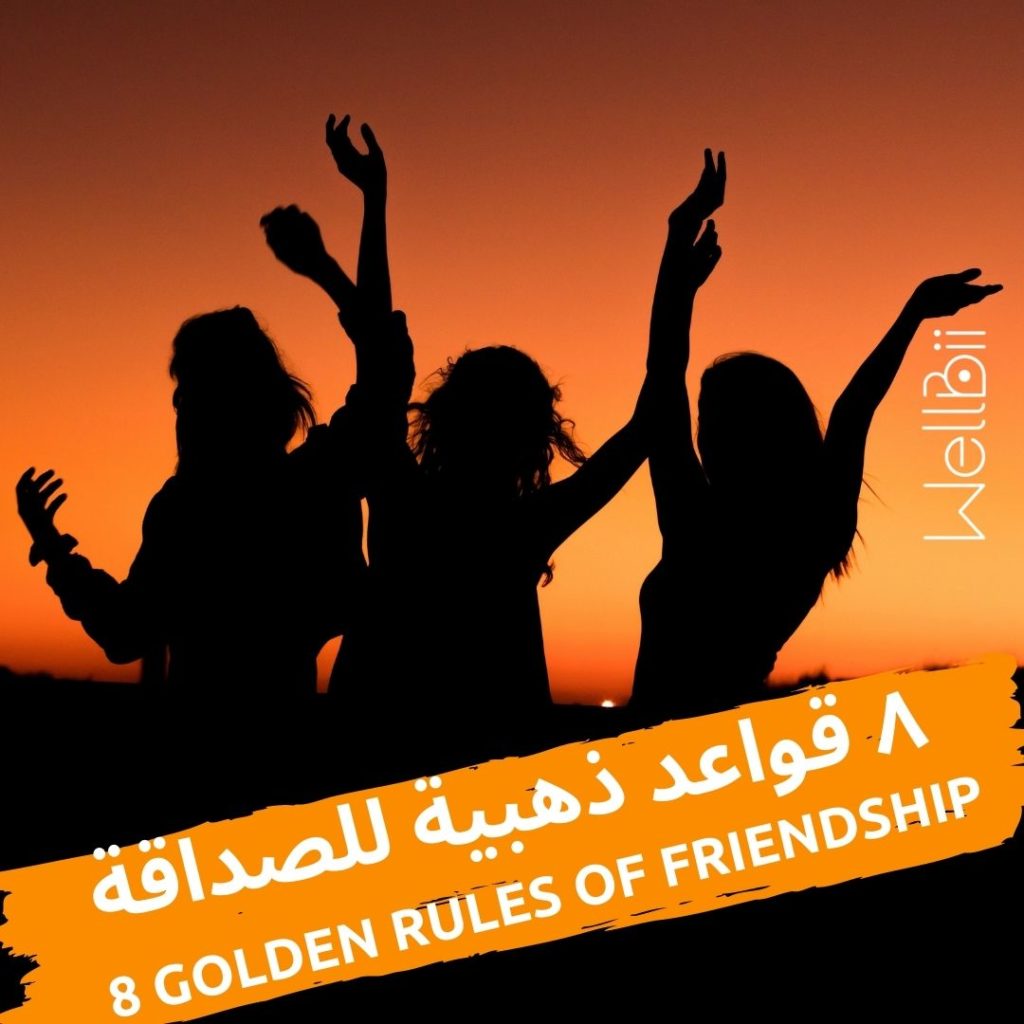 Would you like to widen your circle of friends or cultivate relationships you already have? It's a lifetime of work, but it's worth every minute. Here are eight rules of friendship that you should always keep in mind.
KEEP GIVE AND TAKE EQUAL
It's a friendship rule that reminds you never to take more than you give. Almost everyone has had at least one friend in the past who was continually wanting their time and resources but never reciprocated. That one-sided friendship is something that nobody needs.
BE ONE ANOTHER'S CHEERLEADER
One of the best benefits of having friends is the moral support you give–and take–from each other. This is one of the rules of friendship that people may forget after knowing somebody for years. Not only do your friends want you to share in their hardships, but they want you to be part of their victories. When they are trying to do something, they need to hear your cheers of encouragement.
HELP EACH OTHER
Who can you turn to if you can't go to your friends? Nobody ever makes it high enough in this world that they don't need anyone else to stand by their side. When your friends need help, are you there to listen or give them a hand? You've probably heard some people labeled as "fair-weather friends." These people are happy to be your pal when everything is going well, but they will abandon you in your time of need.
AVOID AGGRESSIVE CONFRONTATION
Since we are all individuals, we all have different opinions that are going to clash occasionally. It's going to happen even in the best of friendships. However, how you handle differing points of view can make or break the relationship.
For online coaching click here 
DON'T BREAK CONFIDENCE
If trust is one of the golden rules of friendship, then confidence ranks right beside it. When you tell close friends something in confidence, you expect that it will go no further. In the same token, you should respect your friends' privacy and trust.
SPEND TIME TOGETHER
Do you enjoy outdoor gardening or raising houseplants? What would happen if you stopped watering and caring for your plants? They would wither and die, the same way an uncultivated friendship would.
KNOW HOW TO APOLOGIZE AND FORGIVE
It takes a lot of guts for people to admit they are wrong and ask for forgiveness. However, if someone is your friend, they will gladly do it. Selfish people can only create toxic relationships, and they will often shift the blame on everybody else.
BE HONEST, EVEN WHEN IT HURTS
Another one of the golden rules for relationships is honesty. Have you ever asked a friend for their opinion about a decision you need to make? You did that because you trusted that they would be honest with you.
How many close friends you have?
For the full article click here