8 POSITIVE AFFIRMATIONS FOR KIDS TO LIVE BY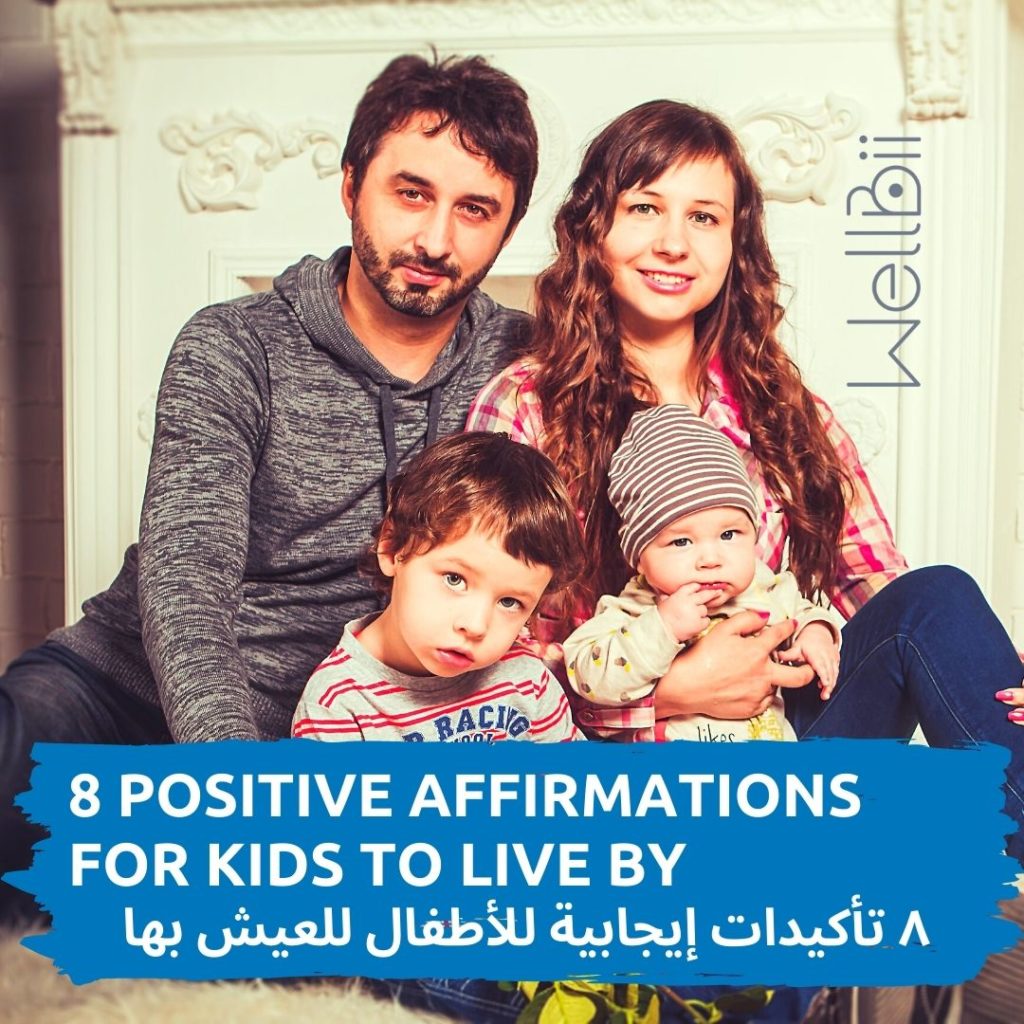 The sooner children start learning these positive affirmations for kids, the better they will remember them. Positivity is learned and practiced over time, but it will become a habit with consistency.
I CAN ALWAYS TRY AGAIN BECAUSE EVERY DAY IS A NEW CHANCE
There is always another chance to reach your goals, and kids should know this. When things don't go how they wanted them to go, this positive affirmation will help them accept it. Plus, it will prevent discouragement when the situation happens again.
DOING SOMETHING WRONG DOES NOT MAKE ME A BAD PERSON
Just like mistakes are normal and okay, doing something wrong is normal, too. Everyone does something bad sometimes, but that doesn't make them a bad person. Each child must know this so that they don't start believing they are a bad person and behaving like one.
I WILL NOT GIVE UP, EVEN WHEN THINGS GET MORE CHALLENGING
If your child says this affirmation aloud, they will be more likely to keep trying. As they go through life, things are bound to get harder. So, it is essential to find a positive way to keep them going.
I CAN LEARN ANYTHING NEW
New things can be scary, but kids should know that they can learn anything. This positive affirmation will help them try new things and give them the confidence to learn.
For online coaching click here 
THERE IS ALWAYS ANOTHER WAY TO DO SOMETHING IF MY FIRST PLAN DIDN'T WORK
This positive affirmation reminds kids that there is always another way to do something. It will help them keep trying when the first plan didn't work. This affirmation encourages perseverance, determination, and problem-solving.
FEELING EMOTIONS IS NORMAL, AND I CAN CONTROL MY EMOTIONS
When children know that emotions are normal and that it is okay to feel them, they will open up more. They won't be ashamed of their feelings, and this will help them get through it. Even better, teach them that they are the only ones in charge of their emotions. If they want to be happy, then they can be happy.
I AM NEVER ALONE BECAUSE I HAVE PEOPLE WHO LOVE AND CARE ABOUT ME
Teach children that they carry their loved ones inside of them always. Then, when they feel alone, they can look inside and remember that they are never alone. This positive affirmation for kids to live by will help them throughout their life.
I AM AN IMPORTANT PERSON IN MY FAMILY
Children need to feel like they are an important part of the family unit. Tell them how important they are and in what ways, and then have them say this affirmation. It will help them feel valuable and worthy.
What else could add positivity to your kids?
For the full article click here