8 REASONS PEOPLE CAN'T MAKE FRIENDS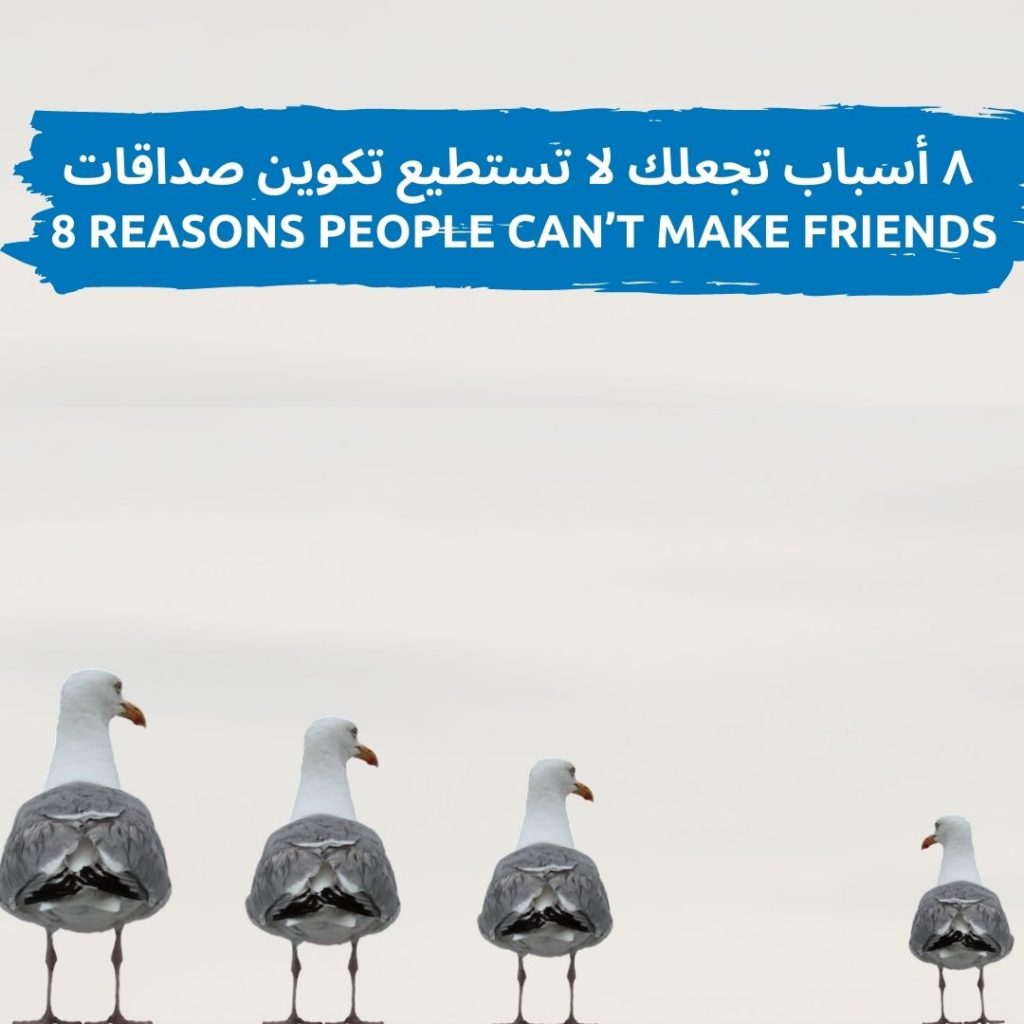 Making friends sounds so simple, but why are so many struggling to find someone they can welcome into their inner circle? Thankfully, this list of 8 reasons why making friends is hard may be able to help.
YOU DON'T KNOW YOUR WORTH
Are you afraid to get out there and mingle with others because you don't know your true worth? You may feel that people will judge you, not like your personality, or feel embarrassed to be with you. That's just your low self-esteem talking.
YOU'RE TOO PRIVATE
Are you a private person who doesn't want people in your business? It's okay; you don't have to spend every waking moment with your buddies. You get to choose the type of social life you want to develop.
MAKING FRIENDS TAKES SKILLS
If you have some self-confidence and excellent communication skills, then it can help you to make friends. However, you don't need those things to form a connection. Your emotional intelligence, sense of humor, and presentation will draw people to you.
YOU DON'T FEEL SOCIAL ENOUGH
You may see yourself as an anti-social person, so you feel inferior about making new friends. There is nothing wrong with you if you don't have a lot of close buddies. Some people need to be surrounded by people, while others prefer the solitude of going solo.
For online coaching click here 
YOU'RE TRYING TO AVOID DRAMA
Perhaps you've had a relationship that went sour, and it's left a bad taste in your mouth. Don't compare other friendships with any potential new friends. Not everyone who comes into your life will be a gossiper, backbiter, or someone toxic.
DON'T BE AFRAID TO BE UNIQUE
Don't ever lower your standards or be something you're not just to make friends. It's okay if you don't like someone, and it's okay if it takes several friend dates to see if you click. Remember, relationships in the platonic world are like those in the dating world; things take time.
YOU DON'T KNOW WHAT YOU WANT
It's challenging to make friends if you don't know what you want. Some people will just become friendly with whoever is around because they're there. Don't just pick the first person you see; you need to meet people that compliment your taste.
YOU'RE NOT USING YOUR CONNECTIONS
If you have one friend that seems to be the life of the party, then why not ask him or her to introduce you to others? The chances are that if she likes you, then any friends that she has will also like you.
How many friends do you have?
For the full article click here