8 REASONS WHY SOME FRIENDS REFUSE TO ACCEPT SUPPORT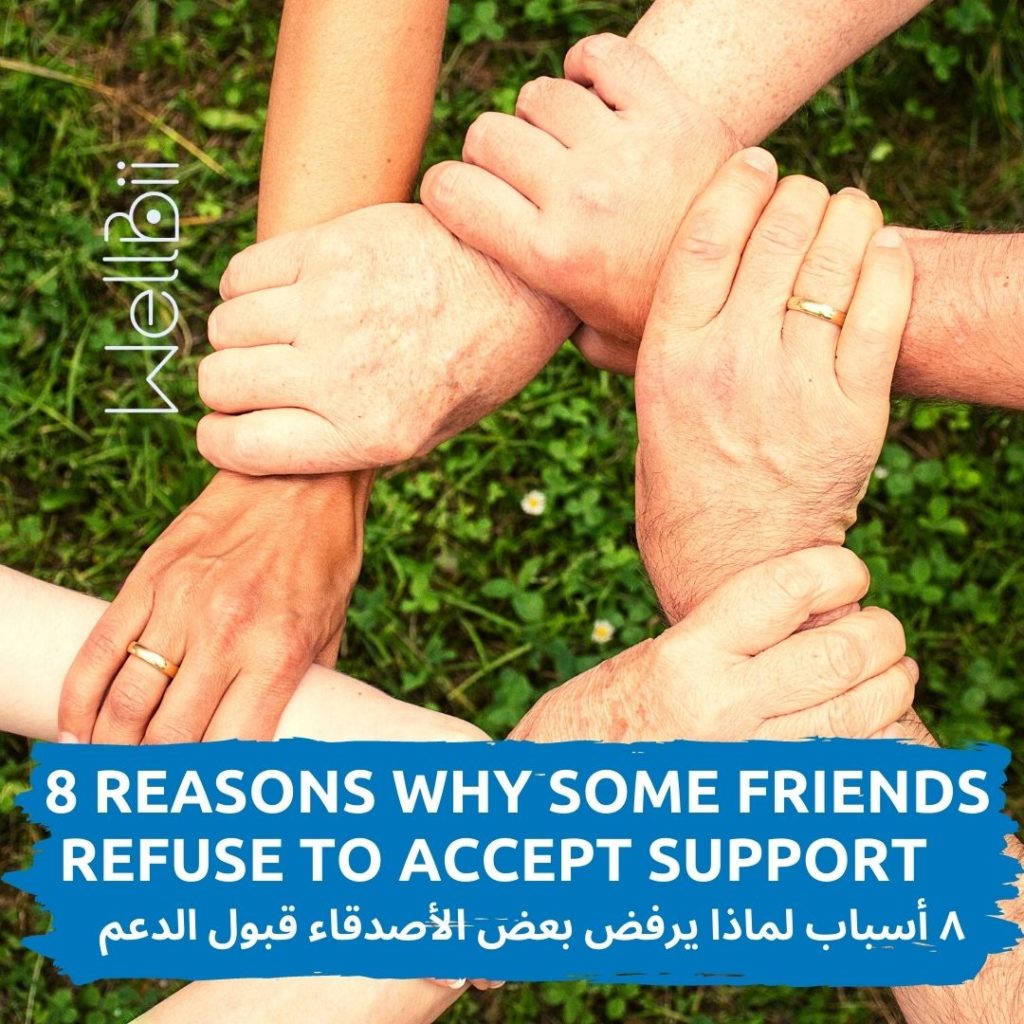 Someone who desperately and obviously – to you at least – needs help is turning it down, even though you're a friend who they trust! It can be quite confusing and bewildering, and it may even significantly concern you as you worry about their wellbeing. Here are 8 reasons why some friends refuse to accept your support.
THEY HAVE A DISORDER THAT DYSREGULATES THEIR PERCEPTION
A huge number of mental disorders can affect the way someone perceives others. If your friend is diagnosed with certain conditions, they might have more trouble accepting your help, seeing it as genuine, or even realizing that they need help.
THEY DON'T WANT TO TROUBLE OR BURDEN YOU
Many people fear the act of putting a burden on the shoulders of the people they care about. Your friend may not want to trouble you with their difficulties and messes. They may feel as though they are carrying a burden of some kind and don't want you to suffer with them.
THEY DON'T FEEL LIKE THEY DESERVE HELP
Some people refuse offers for support simply because they think they aren't worthy of it. It's certainly a harmful thought pattern to participate in, but many people don't know how to control it or overcome it.
THEY DON'T LIKE HOW IT'S BEING OFFERED
Before you start accusing your friend of being unreasonable, look at yourself first. Are you offering help in a way that your friends are comfortable accepting?
For online coaching click here 
THEY HAVE NEGATIVE PAST EXPERIENCES FROM ACCEPTING HELP
Trust issues are often made a joke in the media, but they're genuine and can be debilitating. If your friend has been in a position before accepting help led to negative consequences, they may turn you down on a reflex to protect themselves.
THEY HAVE A LOT OF PRIDE
Pride is one of the most common reasons that someone may refuse to accept support. After all, everyone has a sense of dignity, and some find that theirs would be more easily lowered when they can't do things by themselves.
THEY CANNOT RECIPROCATE
In a similar vein to simply not wanting to reciprocate, some friends may lack the ability to repay you at all. This is especially true for bigger forms of help that can be seen as huge favors from you to them.
THEY DON'T WANT TO BE OBLIGATED TO RECIPROCATE
Social norms dictate that the proper, positive thing to do when someone helps you is to be ready to reciprocate. This value is what society was founded on, with cooperation among communities of the earliest human beings.
Do you accept support from close friends and family members?
For the full article click here