8 THINGS ABOUT MENTAL HEALTH THAT ARE WRONG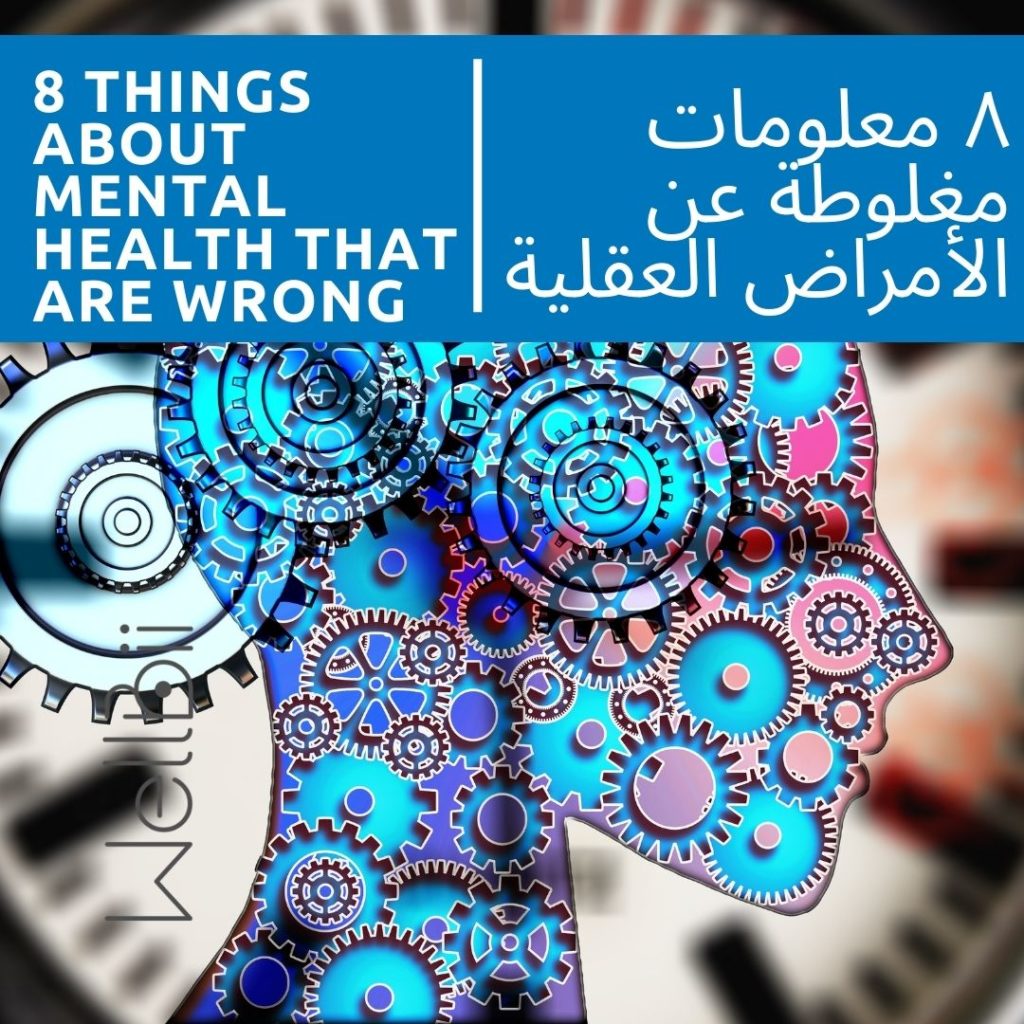 What myths regarding mental health have you believed? Here is a list of the most popular misconceptions among the general population. Hopefully, this will open your eyes so that you don't believe falsehoods that could damage you or someone you love.
OCD ISN'T REAL THESE PEOPLE JUST PAY ATTENTION TO DETAILS
One of the most offensive mental health myths is that people who have OCD or obsessive-compulsive disorder are just super clean or pay attention to details. That myth is based on one side of the illness, but this anxiety-based condition has many facets.
GETTING ADVICE FROM A COUNSELOR IS THE SAME AS GETTING ADVICE FROM FRIENDS
You may have the best friends in the world, and they may give great advice. Regrettably, they are probably not trained as a counselor. Did you know that to be a psychologist takes years of college and training?
PARENTS CAN PREVENT MENTAL ILLNESS
This is a mostly false myth, but there is a bit of truth in it. First, if a parent is an alcoholic, drug addict, or abusive, it can lead to problems for a child as they grow. However, in a traditional home setting, parents don't have the power to change the brain chemistry.
DEPRESSED PEOPLE ARE LAZY
A depressed person might be lazy by nature, but it's one of the most common mental health myths that depression is nothing more than laziness. Despair makes you unable to do what you love to do, and you may have a hard time getting out of bed. This chemical imbalance can wreak havoc on your life.
For online coaching click here
YOU SHOULD NEVER DISCUSS YOUR MENTAL HEALTH ISSUES WITH OTHERS
Wrong! If you have an issue that is bothering you, you must tell those closest to you. How different would the world be if people spoke up about their mental decline rather than trying to hide it? How many suicides could it prevent?
ANXIETY AND WORRY ARE THE SAME THING
Worry is a common problem as life is stressful. However, when you can't let go of the concern and ruminate about your problems, you can develop generalized anxiety.
MENTAL ILLNESS CAN BE CURED
You can't take a magic pill and your mental illness will all go away. It's not like a broken bone that you can put in a cast, and it will heal. Some mental conditions are circumstantial and only last for a short while.
PEOPLE WHO NEED HELP ARE WEAK
Sadly, some people believe that those who have mental health issues are weak or lacking. The reality is that your brain can become sick, just like any other part of your body. Asking for help is not a sign of weakness but one of strength.
What other myths have you heard about mental illness?
For the full article click here