8 THINGS SUCCESSFUL PEOPLE DO TO EARN RESPECT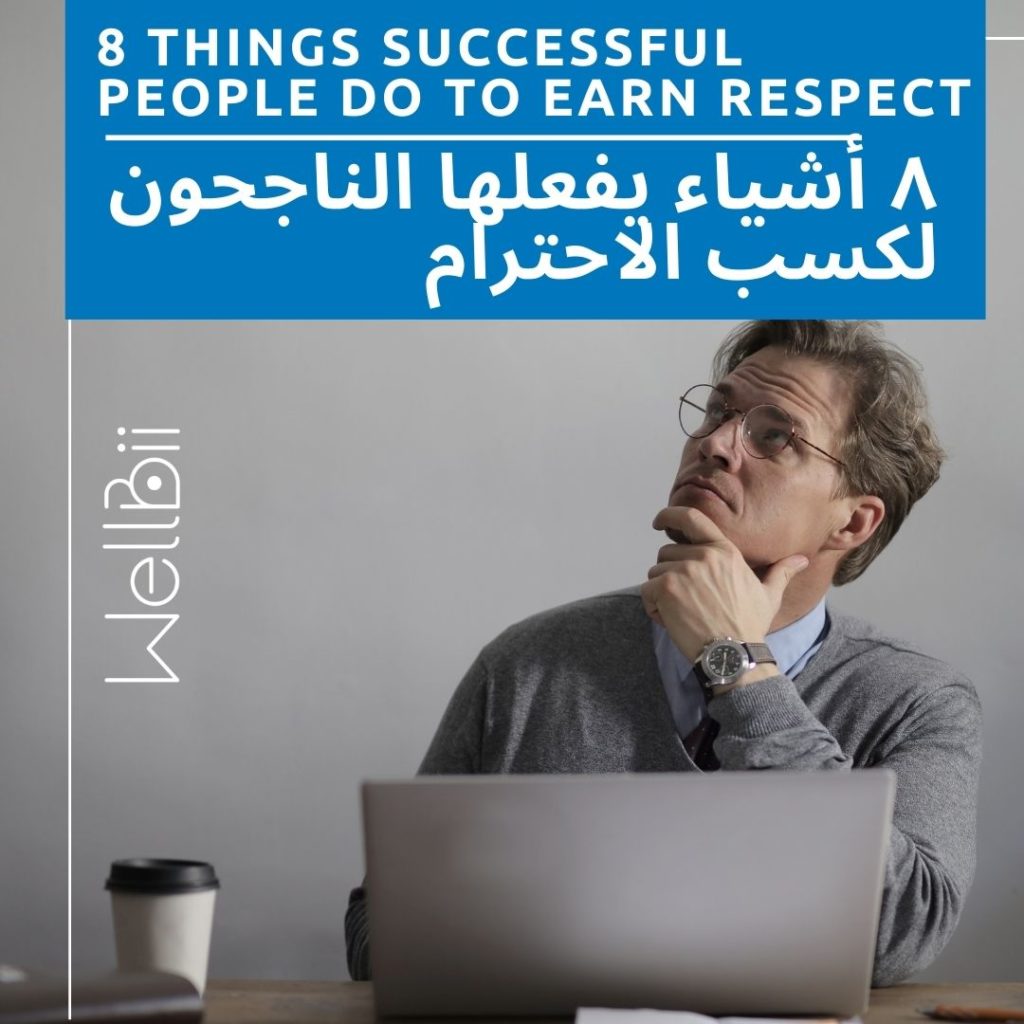 Do you want to be a person that others admire and hold in high regard? It takes dedication, character, genuineness, and hard work. Here are eight ways that you can earn respect from those around you.
THEY AREN'T AFRAID TO APOLOGIZE
There's no such thing as a perfect person, and it's futile to try. No matter who you're, you're bound to make mistakes and have shortcomings every day. When you've messed up, you may feel like nobody will respect you again. It's a respectable person who can confess to mistakes and shortcomings. If you've offended someone, don't be too proud to go to them and sincerely apologize. Sometimes, more significant offenses take time for healing and forgiveness, and it may never happen.
THEY KEEP THEIR WORD
Remember that your reputation is only as good as your word. Years ago, a handshake and your word of honor were as good as a contract. When you tell people that you will do something, please do it. Those who keep their word earn respect in personal and professional relationships.
THEY STAND UP FOR OTHERS
Have you ever encountered a bully, perhaps on the school playground? Bullying is not a new problem, shares an article published by ASIS International. In the earliest civilizations, people were harassed and bullied in just about every civil, family, military, and religious group.
THEY'RE OPEN-MINDED
Have you known people who say it's either their way or the highway? Opinionated and stubborn folks often create toxic relationships in their personal and professional lives. Everyone has different views and opinions, but it's essential to respect other people's viewpoints.
For online coaching click here 
THEY'RE HUMBLE
It's challenging to be around an arrogant person who is continually bragging. No matter who you are, what you've done, or where you've been, they've done it better. Those who lack humility only earn them your ire, not your respect.
THEY INSPIRE THE BEST IN OTHERS
Who are the heroes in your life? What are the things you respect and make you want to be like them? Perhaps it's your parents, other family members, or other reliable mentors you've had. These respected people bring out the best in you.
THEY SHOW GRATITUDE
In a study published by Psychiatry Edgmont, the writers state that being grateful has a positive effect on your well-being. When others do nice things for you, they like to be appreciated. It only takes a few seconds to sincerely thank someone for a gift or an act of kindness.
THEY GET THE JOB DONE
There's an old saying that states, "if you want something done, then give it to the busiest person you know." That adage is often true because respectable people value hard work and efficiency. You will earn esteem from others when you finish your tasks as needed.
Are you a successful person?
For the full article click here