8 TIPS FOR HAVING MORE PATIENCE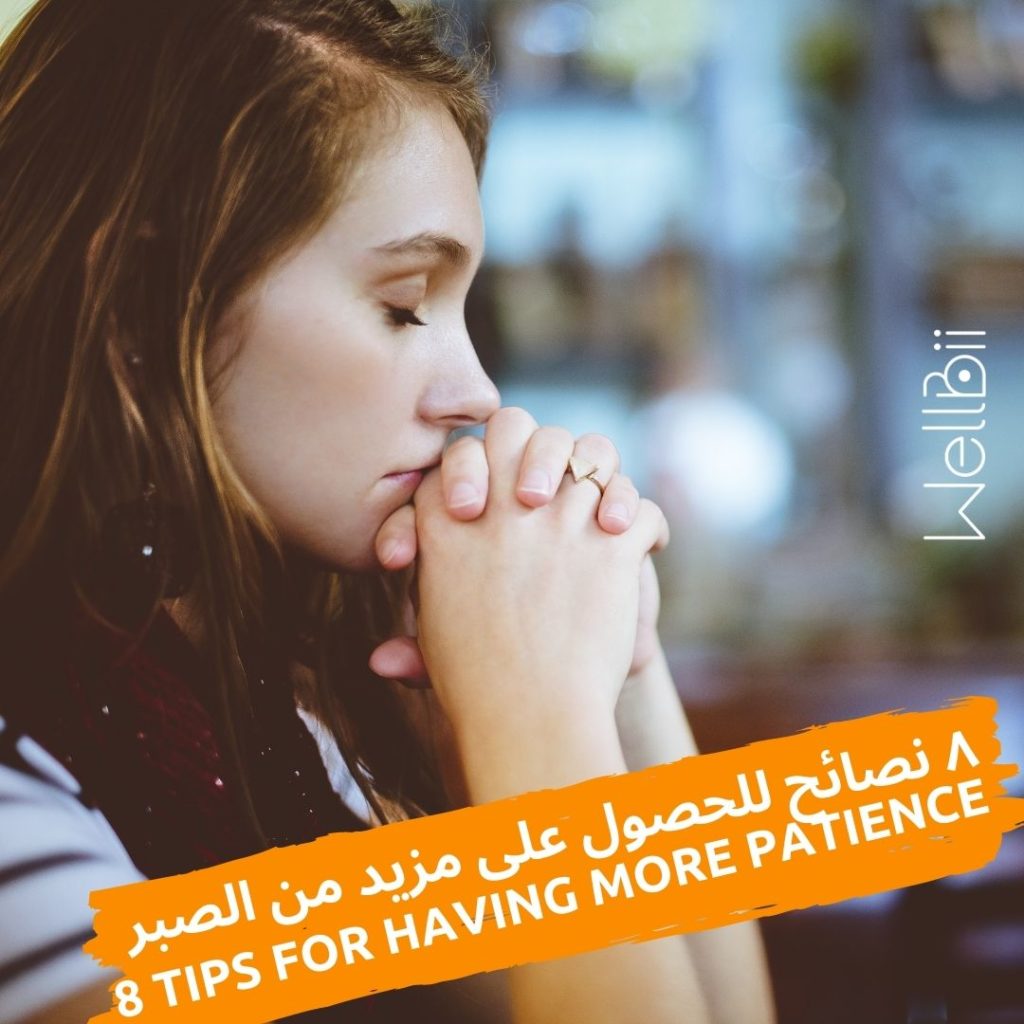 Have you learned that patience is a virtue, or do you need more work in this area? Here are eight ways that you can practice having more tolerance and perseverance in life.
RECOGNIZE THE INFLUENCE OF YOUR BODY AND HORMONES
Every day can't be perfect. Sometimes, you will awaken with a headache, and other times you will be down for the count. Your body and hormone levels can affect how you feel, which can affect your level of patience.
APPRECIATE THE LIFE YOU'VE BEEN GIVEN
It's so easy to take things for granted because you get caught up in the big picture. Take time to smell the roses and recognize the beauty that lies before you. It's all those little moments in your life that will make it worthwhile.
LET IT GO
Quit holding onto things that you cannot understand and that have only hurt you. You don't need to be perfect or have it all together, so let go of all those feelings that hold you back.
BE KIND TO YOURSELF
Are you kind to yourself, or do you suffer from low self-esteem and self-worth? You must learn to embrace your weaknesses and see them as opportunities for growth. Practice self-love and remember to be patient with yourself before you try this new virtue on others.
For online coaching click here 
PRACTICE MINDFULNESS
You must learn the connection between your feelings, thoughts, and conduct. What negative thoughts do you have that hold you back from doing what you need to do? Do you tend to live in the past and are haunted by failures?
ACCEPT THINGS AS THEY ARE
Even if you don't like the situations going on right now, you must learn to accept them. Stop fighting with yourself over things you cannot change. Take a deep breath and know that patience is a virtue you need when everything is going wrong.
ACKNOWLEDGE YOUR HIGHER POWER
There is a bigger picture that you don't have the capability to see. So, it would help if you relied on your higher power to assist you. By trusting, believing, and praying, you can seek guidance and answers from something bigger and more knowledgeable than yourself.
PRACTICE DEEP BREATHING OR MEDITATION
Meditation and deep breathing can significantly help you learn that patience is a virtue. When you control your thoughts and clear your mind, you can quickly learn how to relax and let go. If you're always trying to micromanage situations out of your control, then mastering meditation can help you immensely.
Are you patient?
For the full article click here