HOW TO STOP TAKING THINGS PERSONALLY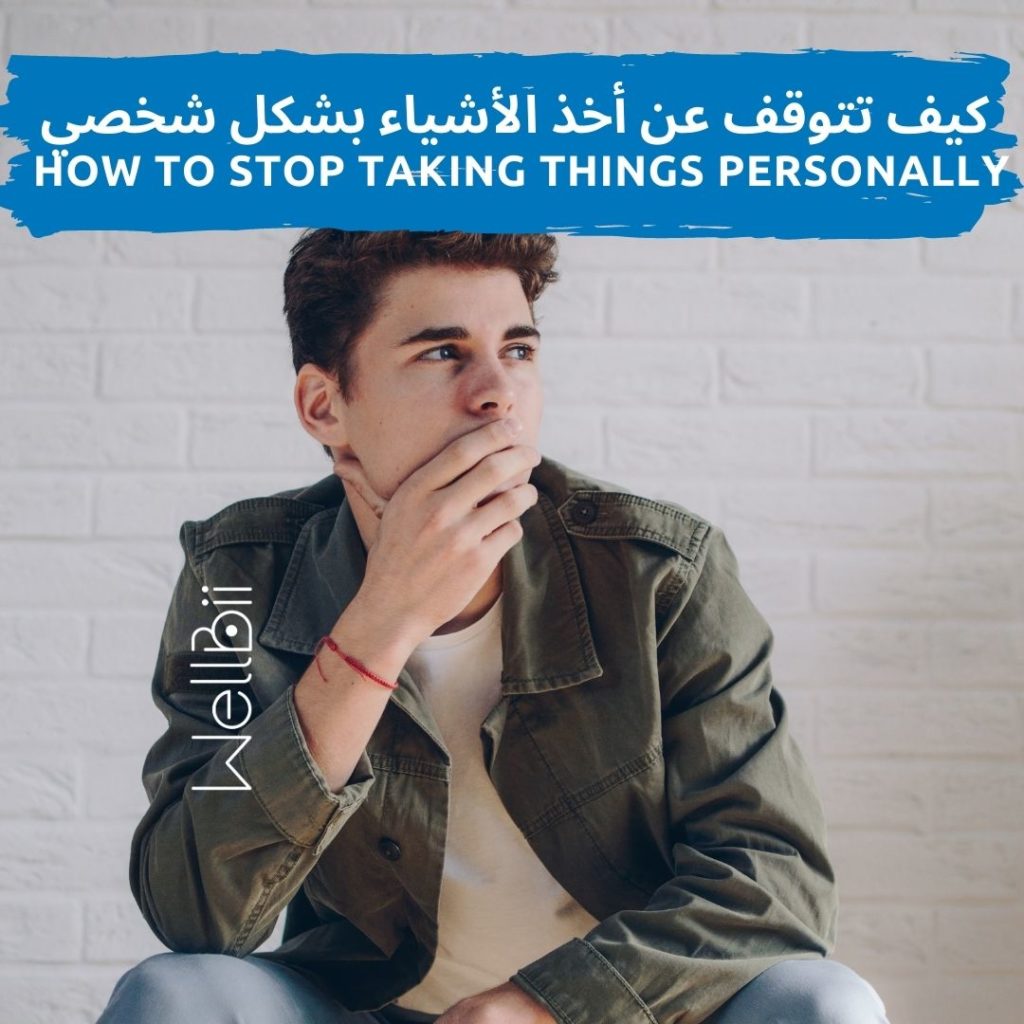 Most people in the world aren't trying to put you down or be mean to you. A lot of them are at least a little self-focused, too. The world is about more than just you, and you're about more than just the people around you! Here are tips on how to stop taking things personally.
CLARIFY AND COMMUNICATE
Not sure what someone's intentions are? Well, ask! Once you've taken over your brain and prevented conclusion-jumping, please take a deep breath, and clarify with the person what they meant. The fact is that miscommunications are incredibly common. Lots of people mean things differently than they come out. You can mishear, others can misspeak, and people can lash out and immediately realize they shouldn't have. Just communicate! There's a reason that talking honestly and directly is the key to harmonious relationships of all kinds, after all.
DON'T SINK
Hurtful, toxic people are cruel and disrespectful. There's no need to sink to their level by shooting back petty insults. This can cause an endless spiral that's very difficult to break out of! Don't become a part of the problem.
STOP DRINK POISON
Toxic people are always trying to feed you poison. But their poison is of a feeble kind – you can choose to let it not affect you. Don't taste the bitterness of their words. They have picked them specifically to be as painful as possible, and they don't deserve to be able to succeed in hurting you.
DON'T GIVE AWAY YOUR POWER
When you let these kinds of negative people get a rise out of you, you're giving away your power to them. They don't deserve that side of you! Reclaim your power by being the bigger person. Stay above them, and they will go away in their own time.
For online coaching click here 
PUT YOURSELF IN THE OTHER PERSON'S SHOES
What message is this person attempting to say to you? Are they really the kind of person to mean to insult you? From what you know of them, could their heated behavior be the cause of a personal issue? What else have they dealt with today? Do they lack certain skills in communication? All of these questions allow you to consider things from their perspective, and you might find that they don't mean to attack you personally, after all.
STOP JUMPING TO CONCLUSIONS
It's easy to jump to conclusions when someone confronts you immediately. But don't! A lot of times, someone's actions and behaviors aren't about you. They might not even really be directed at you. Most people are self-focused, and their actions may be a reflection of themselves. Let them explain before you start making reaches.
LEARN THAT OTHERS' OPINIONS DON'T MATTER
If you constantly seek approval from the people around you, you're going to take things personally. This can often come from low self-esteem; you disapprove of yourself, so you need it from others. Worse still, you'll constantly lose positive thinking because it's simply impossible to please everyone, and you'll open yourself up to more attacks from others.
Do you find these tips helpful?
For the full article click here