WAYS TO KEEP NEGATIVE PEOPLE FROM DRAINING YOUR ENERGY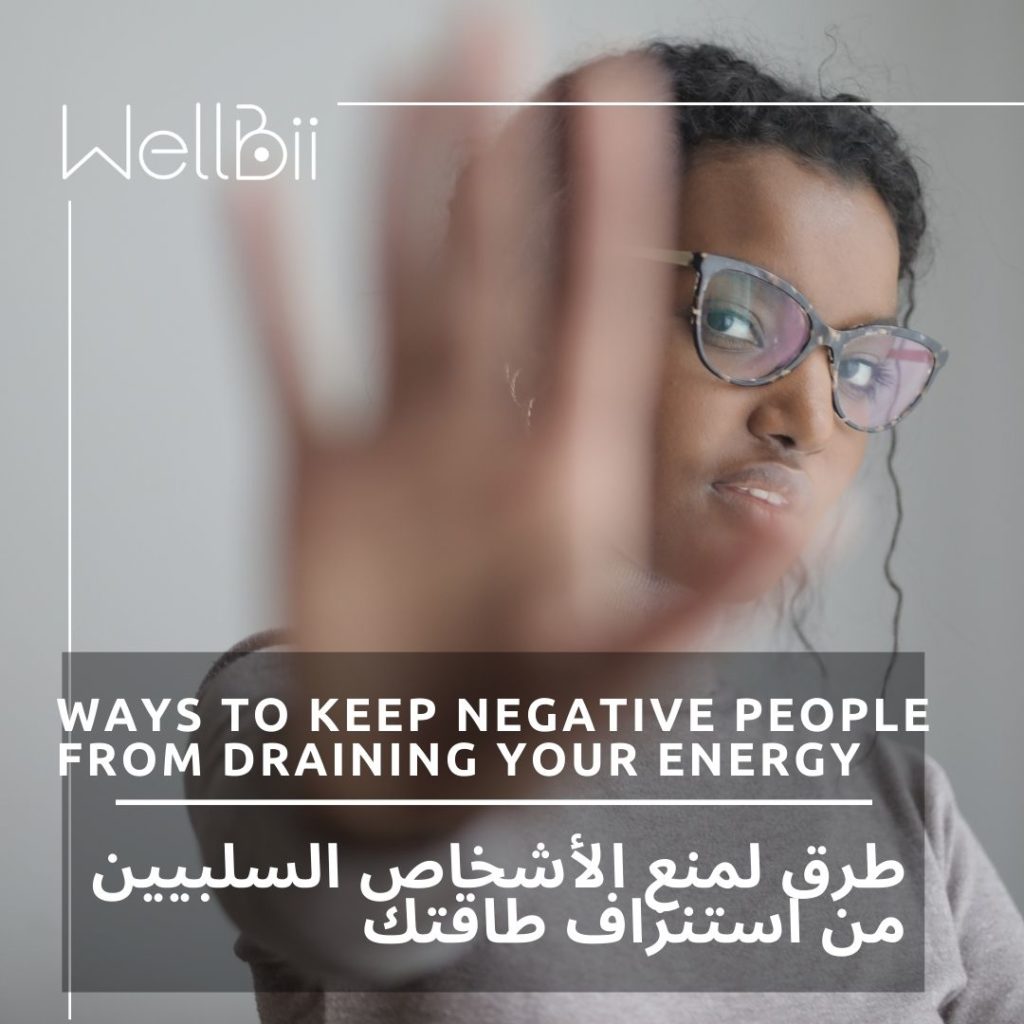 Are you ready to be happier and enjoy your life again? There are two kinds of people in this world, those who are positive and those who are negative. Your personal energy is affected by who has the most substantial influence over you. If you want to be happier, you can stop giving your power to negative people. Here are some tips to nix the energy drain from negative people in your world.
SURROUND YOURSELF WITH POSITIVE PEOPLE
Have you ever noticed how bright a single candle is in a dark room? Positive attitudes repel the dark, gloomy shadows of negativity. If you want to be happier, try to surround yourself with positive people who make you feel good. A positive atmosphere will shut down a negative person quickly.
SAVE YOUR FIRE FOR WHAT MATTERS
Negative people often try to drag others into their drama by starting arguments. A battle of the minds with these people takes a lot of time and energy. Choose your battles wisely, and don't take the bait.
DON'T BACK DOWN
Once you have set boundaries in a personal or professional relationship, don't back down from them. When negative people don't get their way, their obnoxious behavior may escalate to manipulate you. They don't like the word "no," and they pout and may get belligerent if they don't get their way.
REFOCUS YOUR THOUGHTS
How do you survive in a whirlwind of negative people? You may not have the ability to change a situation, but you can decide how you think about it. Instead of submitting to a negative attitude, try to look at the situation in a positive light.
For online coaching click here 
KNOW YOUR STRENGTHS AND WEAKNESSES
Unlike negative people, those with a positive outlook know how to evaluate themselves honestly. We are all humans who make mistakes and have shortcomings. When you can admit your weaknesses, you've already identified an undeniable strength.
AVOID PROJECTION FROM NEGATIVE PEOPLE
One of the many characteristics you'll notice about negative people is their skewed thinking. When they are confronted with mistakes or shortcomings, they won't own it. Instead, they will often shift the blame to somebody else.
FOCUS ON YOURSELF
When someone has you trapped in their negative sphere, they want all your attention. They are like vampires who drain you physically, mentally, emotionally, and spiritually. If you allow them enough influence, you'll soon lose sight of yourself.
YOU CAN'T CHANGE THEM
Negative people have often wallowed in their misery for so long that it's a comforting habit. Unless they decide to make a change in their attitude and situations, they will not change. It's a waste of your precious time and energy to make toxic people change.
Do you have negative people in your life?
For the full article click here