WHY CARING FOR SOMEONE KEEPS YOU EMOTIONALLY STABLE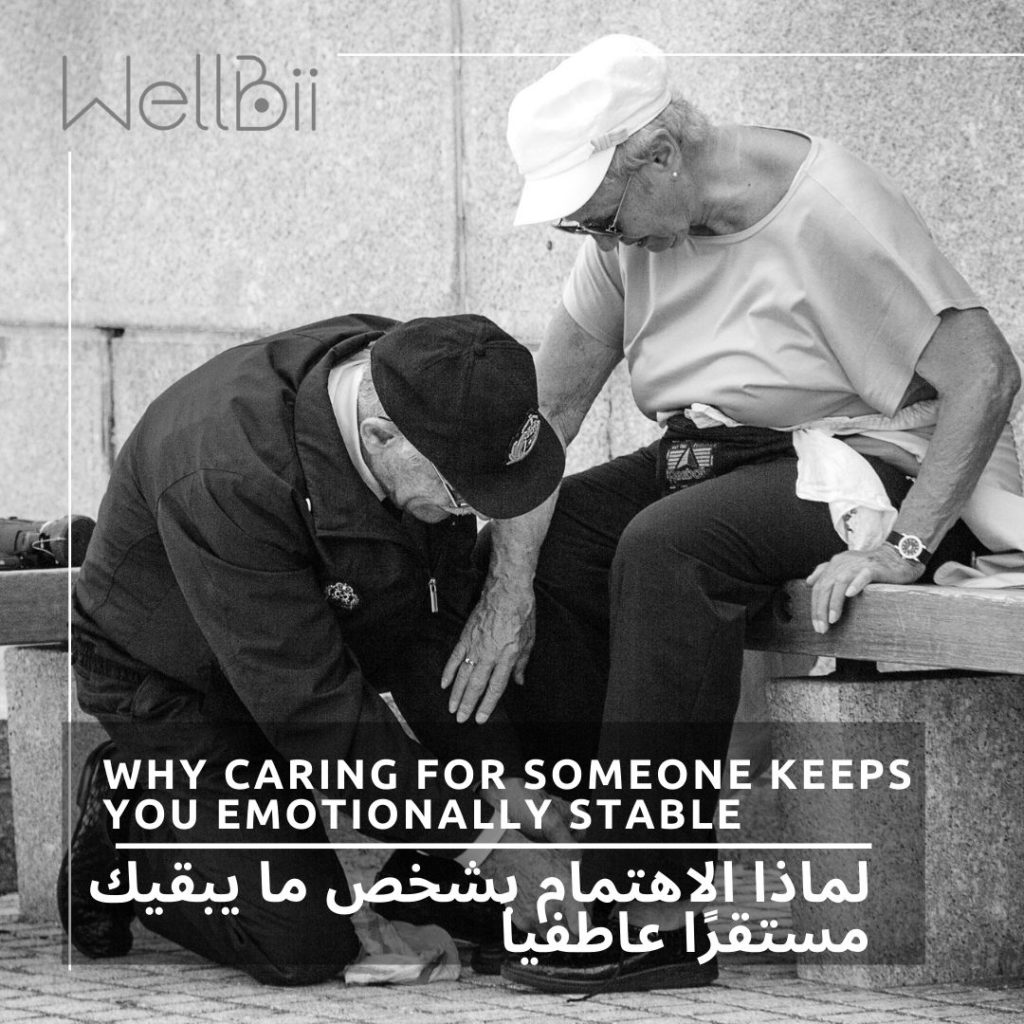 Believe it or not, the act of caring is perfect for your mental health. But how is that possible? Is that really true? To answer those questions, here are 10 ways caring for someone keeps you emotionally stable.
YOU GET TO CONNECT
When you care for someone, you're deepening a social bond and forging a stronger connection with that person. Kind acts alone are already known to help create closer relationships, and it's commonly known that fostering better relationships, if they're healthy, leads to improved positive thinking and mood.
IT KEEPS YOU PHYSICALLY HEALTHY
People often forget how much health anxiety can impact your emotional state. Health problems can cause financial problems, too, which add even more to the stress that comes from being in poor health, to begin with.
IT SOLIDIFIES A KIND IDENTITY
A majority of people think of themselves as kind individuals. As such, performing caring acts can help to further solidify that identity, according to studies.
YOU CAN FEEL MORE MOTIVATED
The act of caring can often involve a significant amount of emotional demands. In excess, these can certainly harm mental health and positive thinking. But on a moderate or even reasonably professional level, it can improve your motivation!
IT REDUCES SELF-FOCUS
When you care for someone else, you have to stop focusing on yourself and your troubles for a little while. For people who struggle with stress and anxiety, this can be helpful, as it removes focus from personal worries and sometimes allows for a subconscious re-evaluation of those worries.
For online coaching click here 
IT GIVES YOU A MORE POSITIVE LIFE PERSPECTIVE
When you actively care for others, you gain new insight into life. You'll meet others who also care about those around them and will feel the benefits of being cared for in return. All of these things combined can increase your positive thinking about the world, shifting your perspective.
IT PROMOTES RECIPROCITY
Although you shouldn't help others solely to receive favors in return or for the sake of repaying someone who's helped you, the fact remains that most studies agree that it's not uncommon for human beings to be motivated by reciprocity.
IT TEACHES EMPATHY
Empathy is a crucial part of emotional intelligence. It allows you to put yourself in the shoes of others, appreciate their experiences, and understand where they're coming from. It's an instrumental skill that allows you to become a better person – and a wiser one.
POSITIVE FEELINGS ARE CONTAGIOUS
Smiling itself is already contagious, and you're much more likely to smile when you're around people who are also smiling. This means that you make them smile when you care for others, which also makes you smile!
YOU FEEL VALUED
Sometimes, in a world rife with expectations and pressures, it's nice to remember that you, as you are, matter to the people around you. Caring for these people reminds you even more than you are important, and you can make a difference in someone's life, even in seemingly simple and innocuous ways.
Do you have a person that you care for the most?
For the full article click here