WHY NEGATIVE PERSONALITY TYPES OFTEN ACT VICTIMIZED?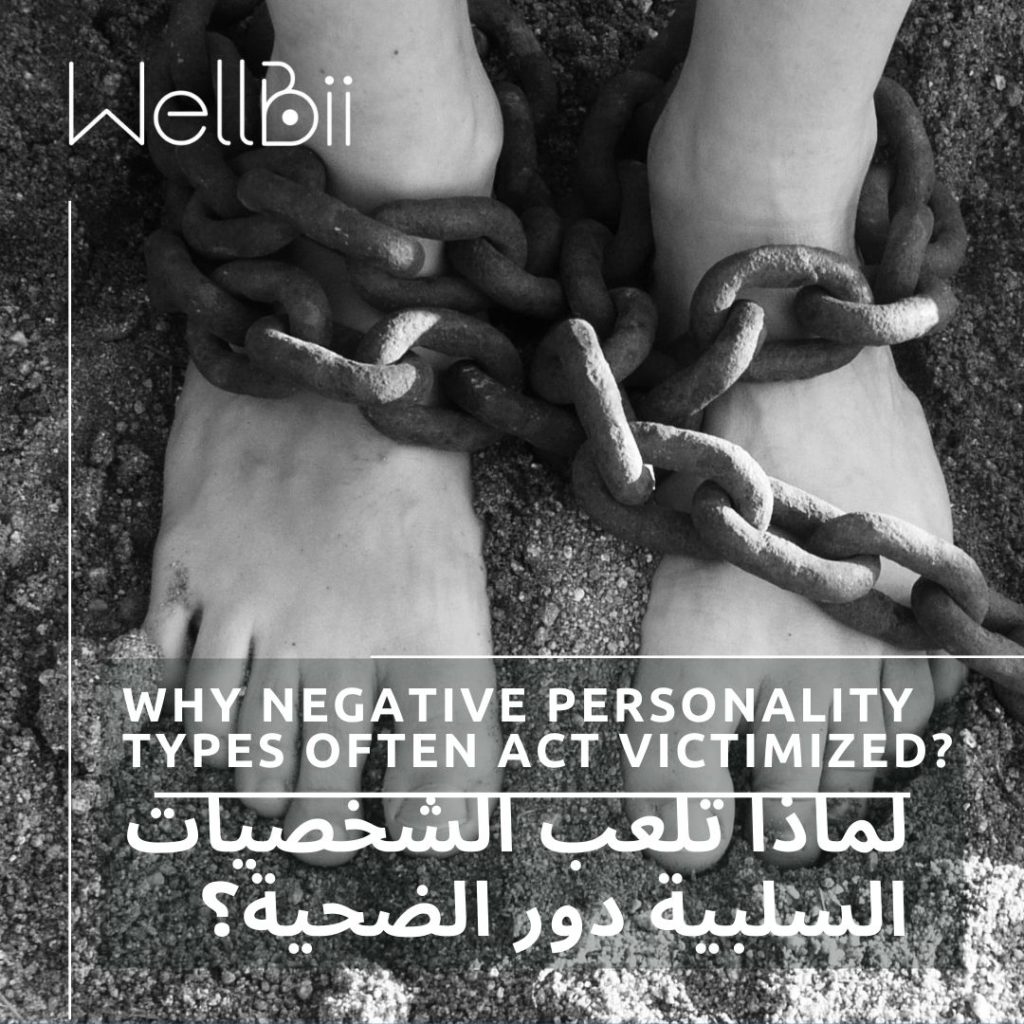 Everyone has some negative qualities, but those with negative personality types take it a step further. Negative personality types tend to act as if they have been victimized in most situations. This behavior makes it hard for others to be around them, leading to feeling isolated. Victim mentality is a complicated topic to understand. It is essential to understand, however, if you want to understand why negative personality types often act victimized.
WHY NEGATIVE PERSONALITY TYPES MIGHT ACT VICTIMIZED
Negative personality types often act victimized because of the victim mentality they develop. Some people might develop this mindset due to childhood incidents. Negativity is not genetic. It can also develop if any family members or caregivers had a victim mentality because it can be learned.
While it's important to set boundaries with these people, try to show compassion. They are truly feeling pain or anger inside, which is the only way they know to cope. If you can't or don't want to walk away, try to help them as much as possible without bringing yourself down, too.
WHAT TO DO IF YOU'RE THE ONE ACTING VICTIMIZED
It is important to acknowledge when you are the one behaving like a victim. Addressing this issue is important because having a victim mentality has a terrible effect on your mind. It will hinder your potential in life and hold you back from achievement.
For online coaching click here 
HOW TO DEAL WITH A NEGATIVE PERSONALITY TYPE THAT ACTS VICTIMIZED
While the negative person can change their mindset at any time, they often don't realize that their behavior is an issue. Or, if they do realize it, they don't know how to make it happen, so they don't do anything about it.
HOW THIS NEGATIVE PERSONALITY DEVELOPS
Victim mentality isn't genetic, and most people don't behave this way because they want to. Instead, it is a mentality that is learned and developed over time and can be caused by many things.
BEING CO-DEPENDENT
A co-dependent person often puts their desires and goals on hold for their partner. Eventually, it will cause a victim mentality to feel like they don't get what they want or need. They have difficulty realizing that they could change this on their own, so they begin to feel helpless.
BETRAYAL OF TRUST
This is normally the case when the person seems to have trust-issues. Oftentimes, it means that their trust was betrayed repeatedly, but it can happen after just one instance.
PAST TRAUMA
If someone has experienced trauma in the past, they might develop a victim mentality. It can originally develop to cope, and then it simply becomes a habit and a way of life. This often happens if a person experiences a couple of traumatic situations right in a row.
Now do you know any negative personality that acts like a victim?
For the full article click here