10 THINGS YOU CAN DO TO ATTRACT POSITIVE PEOPLE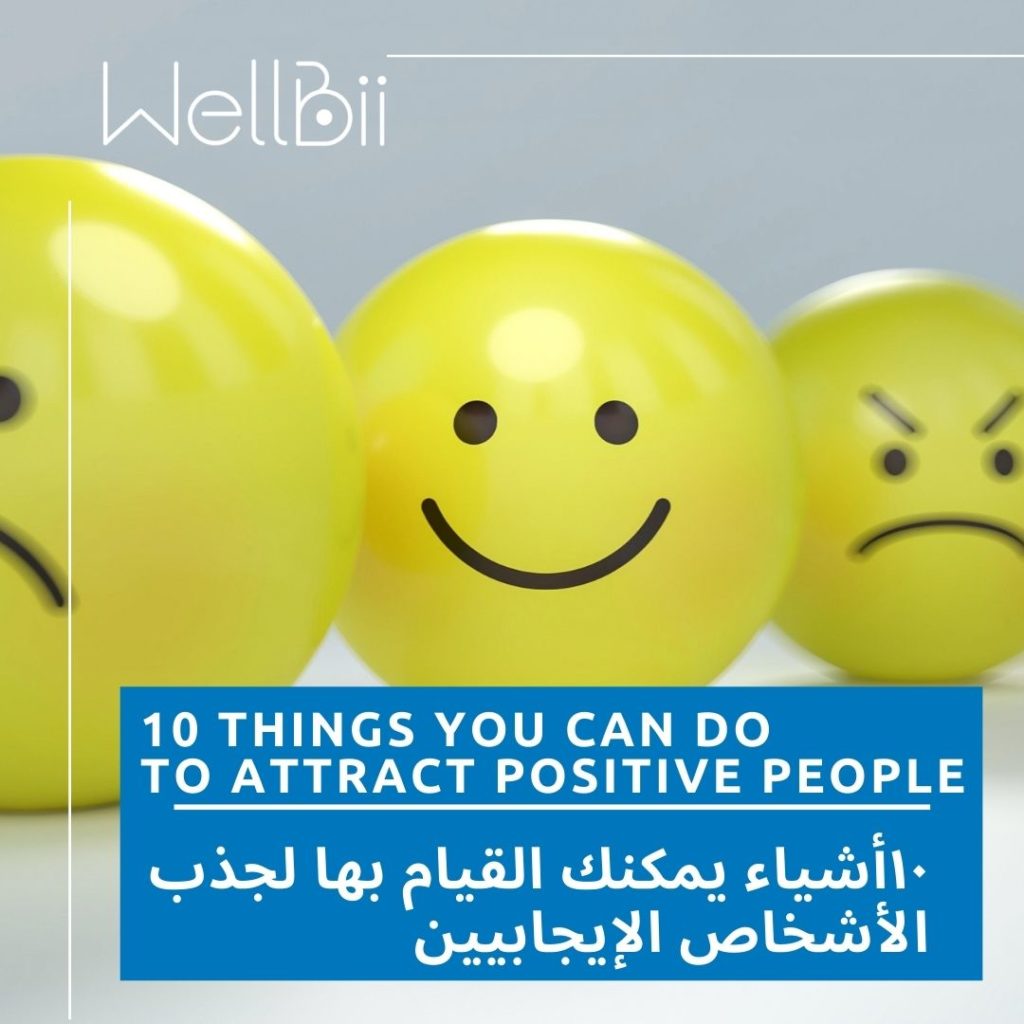 Spending your time with positive people is beneficial in many ways. It'll make you more positive and help you accomplish more in your life. Here are 10 things you can do to attract positive people.
PRACTICE MINDFULNESS
Mindfulness is a type of meditation that involves refocusing your thoughts. You focus your thoughts on only the present moment and how you are feeling right then. It helps you with being positive, which will help attract positive people.
TELL THE TRUTH
Telling the truth is so important when it comes to making and sustaining positive relationships. Being honest is important to positive people, and they expect everyone in their life to be honest. Otherwise, it can cause negativity, and they won't want that around.
STOP BEING JUDGMENTAL
Being judgmental is a form of negativity that positive people don't enjoy. Positive people will sense that you are being judgmental and will avoid you because of it. Be understanding and try to avoid giving mean looks to someone holding up a line or doing something wrong.
HELP OTHERS AND GIVE LOVE
Helping others and giving love often will help you attract positive people. These helpful and loving gestures don't have to be anything big, so it's not hard to do.
AVOID NEGATIVITY
You will attract the type of energy you are putting out. So, if you are putting out negative energy, that's what you will get in return. You'll be attracting negative people and finding yourself in negative situations.
For online coaching click here 
BE FLEXIBLE
When you're able to go with the flow without getting upset, you'll attract more positive people. However, if you react negatively and get angry about an unexpected change, it'll have the opposite effect.
GO TO SOCIAL EVENTS THAT ARE OUT OF YOUR COMFORT ZONE
To meet and attract positive people, you have to leave your house. Don't cancel plans or avoid a gathering because you had a bad day. Go out and have fun, because it'll boost your mood and allow you a chance to attract positivity.
SHOW GRATITUDE
Showing appreciation and gratitude for what you have and the people in your life goes a long way. When people see that you are happy and use a grateful mindset, they will be attracted to you.
ELIMINATE NEGATIVE PEOPLE FROM YOUR LIFE
If you have negative people in your life, you need to limit your contact. Otherwise, they will drag you down and cause you to feel negativity. You won't be able to attract positive people if you've been exposing yourself to negative vibes.
SAY POSITIVE AFFIRMATIONS BEFORE GOING TO SOCIAL EVENTS
Positive affirmations can help you be more positive in all instances, and socialization is no different. Find affirmations that make you feel happy and excited to spend time with others. This will open your mind, help you be more positive, and help you attract positivity.
What else attracts positive people?
For the full article click here